EasyJet has reached an agreement with Airbus to push back by five years the delivery of 24 aircraft that were originally destined to join its fleet between 2020 and 2022.
The aircraft will now be delivered between 2025 and 2027, potentially resulting in EasyJet having to pay up to an additional £95 million ($120 million) due to inflation.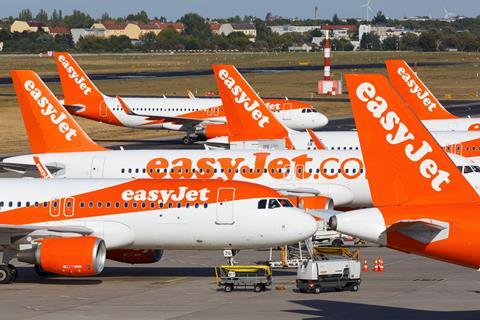 "Any increase would be materially offset by the reduced cost of borrowing associated with the significant cash flow benefits in the next 16 months, arising from these deferrals," says the airline.
The agreement gives EasyJet the flexibility until December 2020 to defer two further aircraft deliveries and opt against taking up to seven more jets that were scheduled for delivery between 2022 and 2026.
EasyJet's agreement with Airbus also includes deadline extensions for exercising existing options on 13 additional aircraft. The deadline on seven of these options has been extended by one year to November 2021, with the remaining six options to be exercised by November 2022.
"The changes agreed defer capacity in the medium term while continuing our long-term strategy of replacing our older fleet with the advanced and lower fuel-burning A320neo family," states EasyJet chief executive Johan Lundgren.
EasyJet had announced in April that it planned to defer its order for 24 aircraft. The move followed pressure from the airline's founder and major shareholder, Stelios Haji-Iaonnou, to cancel or renegotiate an order for 107 Airbus aircraft.
Haji-Iaonnou had sought to remove the airline's chairman, chief executive, chief financial officer and an independent non-executive director from the board over the dispute, but this attempt failed when shareholders voted to back management.