Embraer has revealed that Spanish airline Binter Canarias is the customer behind an order for five E195-E2s disclosed by the manufacturer several days ago.
Binter, which already flies E195-E2s, will receive the five aircraft in 2023 and 2024, Embraer says on 2 December.
Embraer had revealed the five-strong order, but not the customer behind the deal, on 30 November.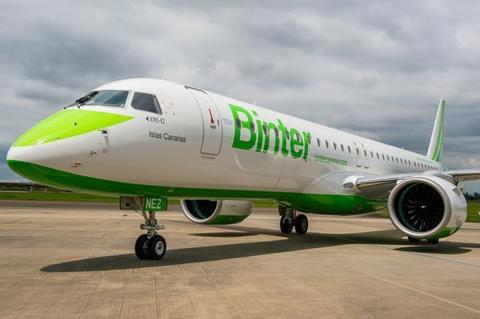 It says the five jets have a list-price value of $389 million.
Binter operates from the Canary Islands. It received its first E195-E2 in 2019 and now operates five of the Pratt & Whitney PW1900G-powered jets. The carrier's fleet also includes 26 ATR turboprops, Cirium data shows.
Embraer's backlog included 227 E195E2s at the end of September.