Flydubai is to start the process of returning its Boeing 737 Max aircraft to service after the UAE General Civil Aviation Authority (GCAA) cleared the type for operations again.
The Middle East carrier has had 14 Max aircraft in storage since the type's global grounding almost two years ago, making it the biggest operator of Max aircraft in the region.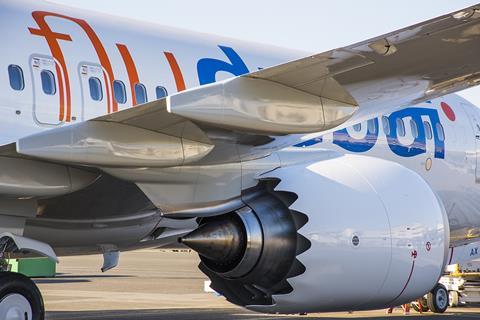 Flydubai chief executive Ghaith Al Ghaith says: "The GCAA has outlined a clear and exacting framework of enhancements and modifications to the aircraft that must be met before returning the aircraft to passenger service along with additional and mandatory pilot training. Flydubai will comply with each and every one of the requirements before we allow the aircraft to rejoin our fleet.
"The Boeing 737 Max is an integral part of Flydubai's fleet and I have full confidence in the aircraft as it returns to passenger service," he adds. "We said that we would only return the aircraft to service when it was safe to do so and that time is now."
Seven airlines across the Americas have already returned the type to revenue service since the FAA cleared the Max for operations, while on 17 February TUI Group's Belgium unit became the first European carrier to reinstate the type on a commercial flight following approval by European regulators in late January.