The global airline fleet has reached 98% of its pre-pandemic size and is projected to grow by one-third more by 2033.
The total number of commercial jets is expected to expand from about 27,400 to more than 36,000 aircraft in 10 years, a growth rate of 33%, according to consulting firm Oliver Wyman's 2023-2033 Global Fleet and MRO Market Forecast.
"We anticipate a record number of aircraft deliveries over the next 10 years, despite current supply chain constraints that may make it hard to meet this year's targets," notes the analysis, which was published on 12 April.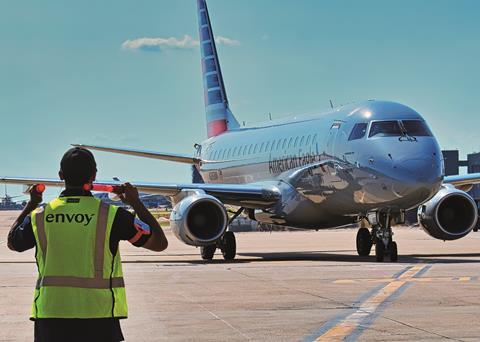 Some 20,600 new production aircraft are projected to be delivered worldwide by 2033, easily outpacing the retirement of older jets. But the report's authors acknowledge that higher production targets from Boeing and Airbus "would be difficult to meet even if supply chains were functioning well".
India is currently the fastest-growing market for commercial jets, with the study'sauthors pointing to Air India's recent orders for hundreds of Boeing and Airbus aircraft as evidence of sky-high demand in the country.
By 2033, the global fleet of narrowbody jets is expected to grow to about 23,400 from 16,400, and the total number of widebodies will increase to about 6,900 from 5,500 jets.
Notably, the global fleet of regional jets is projected to grow only modestly during the same period, with deliveries of regional jets (1,400) barely outpacing retirements (1,200).
The number of regional jets in North America and Western Europe is expected to decrease to roughly 1,700 from 2,100 over the forecast period, with countries such as France recently moving away from air travel as a means of regional transportation – which could become a trend in Western Europe, Oliver Wyman says.
Regional airline service has already suffered most acutely from the labour market shortfalls, the report notes: "The gap between the number of pilots needed and those available has already led to reductions in service to less popular and more rural destinations and has hit regional airlines hardest."
Indeed, shortages of qualified mechanics and pilots are expected to continue to hinder the entire industry throughout the next decade.
"In North America, the industry is facing two potentially severe shortfalls in the ranks of commercial airline pilots and aircraft mechanics," the report notes. "By our analysis, the supply gaps will amount to 18% of the total pilot work force in 2023 and 14% of aviation mechanics."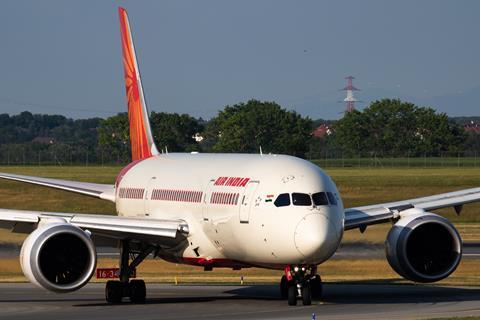 Reducing greenhouse gas emissions "will likely become a more important issue for aviation to tackle as the decade progresses", the report notes. But solutions are scarce as sustainable aviation fuel (SAF) is expensive and in short supply – and will remain so for the foreseeable future.
"The best-case scenario for a 2030 supply is 5.4 billion gallons [of SAF] when the industry would require 16 billion just to keep airline emissions at 2019 levels," Oliver Wyman says.
The authors are equally pessimistic about the possibility of electric and hydrogen-based propulsion systems becoming viable for commercial jets anytime soon.
"Oliver Wyman has no electric-powered, hydrogen-powered or other alternatively powered aircraft in its forecast," it says. "That is because no commercially viable replacement for internal combustion jet engines on commercial airliners is expected this decade and maybe not even the next."
Not all fleets will grow in the next 10 years. The firm forecasts the Russian airline fleet will shrink 25% by 2033 due to Western sanctions imposed due to the war in Ukraine as "the sanctions… may thwart Russia's plans to produce its own narrowbody aircraft".
"Russian carriers are already being forced to harvest parts from their current fleets to keep other planes flying," say the report's authors.
The global after-market providing maintenance, repair, and overhaul (MRO) services is expected to grow 22% in 2023, topping $94 billion. By 2033, MRO spending will reach $125 billion, Oliver Wyman projects.