Gol renegotiated aircraft leasing agreements January, securing new terms that the airline says will save it R1.2 billion ($216 million) over one year.
The airline obtained "favourable contractual adjustments with current and future leases, converting a portion of the monthly payments from fixed to variable cost", says Gol on 18 March. "Gol's aircraft lease contracts are adjusted to the expected recovery of demand through 2021."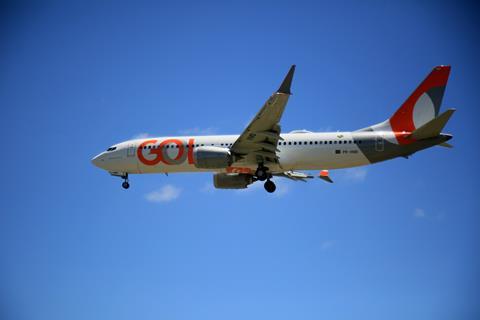 The changes, finalised in January, will reduce Gol's payments "over the medium and long term" and generate "cash-flow savings over the next 12 months" exceeding R1.2 billion, it adds.
Gol does not disclose additional details.
The company's fleet includes 128 Boeing 737NGs and 737 Max (85 in service, 43 in storage), all of them leased from companies including AerCap, Avolon, BOC Aviation, Carlyle Aviation Partners, GECAS, SMBC Aviation Capital and others, according to Cirium fleets data.
Gol holds orders for another 109 737 Max, Cirium data shows.