Following the lifting of the 737 Max's grounding, Icelandair has resumed commercial flights using the Boeing narrowbody after a nearly two-year break.
Icelandair says the airline carried out its first flight with a Max aircraft since March 2019 on a route from Reykjavik to the Danish capital Copenhagen.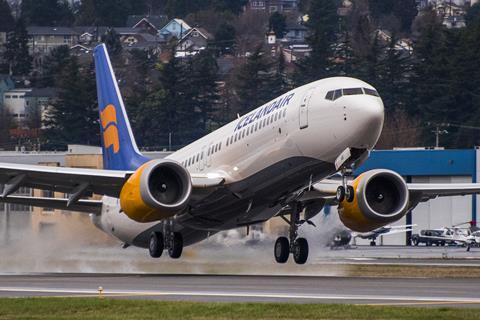 European authorities cleared the Max for a return to service in late January. Icelandair joins TUIfly Belgium and Czech carrier Smartwings among European carriers to so far restore flights with the type, while Polish carrier LOT carried out a repositioning flight for the first of its Max aircraft on 4 March ahead of planned return to service.
The Icelandic carrier was operating a fleet of four Max aircraft when the type was grounded.