Indian low-cost carrier IndiGo's plans to operate Boeing 777s during its winter schedule are moving forward as it sees progress on the regulatory front.
India's Ministry of Civil Aviation has approved the plan for IndiGo to wet lease the 777, and it is now seeking final approval from the Directorate General of Civil Aviation, says the carrier.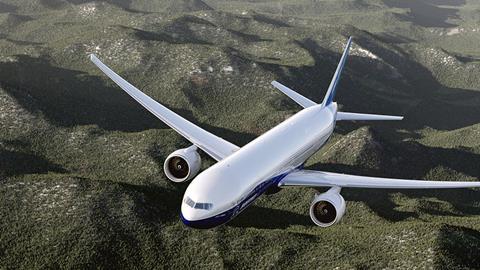 Following approvals, it aims to deploy the wet-leased aircraft on the Delhi-Istanbul route.
"This wet lease solution will also enable us to better utilize our A321 narrowbody fleet to continue our network deployment in light of the global supply chain issues."
The rapid rebound of air travel as the coronavirus pandemic ebbs has put pressure on supply chains for both narrow and widebody jets.
IndiGo originally announced the 777 wet-lease plan in November.
IndiGo has not stated where it will obtain the wet-leased jets, or how many it will lease. India media reports have suggested it could lease 777s from Turkish Airlines.
Cirium fleets data indicates that IndiGo will operate 62 services between Delhi and Istanbul during January 2023, and 53 in February 2023 using Airbus A321s.
Cirium fleets data shows that Turkish operates 33 777-300ERs. For its part, it will operate 62 services between Delhi and Istanbul in January with 777-300ERs, and 56 services in February.