Investment company KKR has signed an agreement to buy six Airbus A321s from Delta Air Lines, which it will lease back to the Atlanta-based carrier.
The deal, which New York-based KKR disclosed on 19 May, marks another instance of a major US carrier using sale-and-leaseback transactions to raise cash amid the coronavirus pandemic.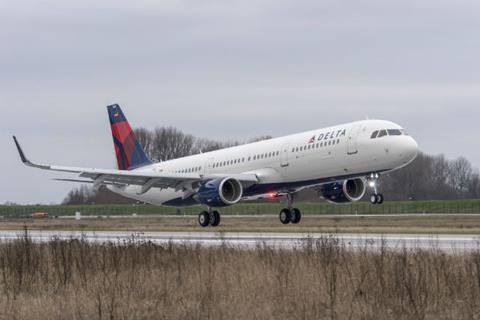 Delta did not respond to questions about the transaction.
KKR's investment arm Altitude Aircraft Leasing will acquire the jets, which will be "serviced" by asset manager Altavair. That company's work includes monitoring leases, coordinating with airlines and marketing aircraft.
KKR declines to comment about the deal's financial terms.
Delta has 100 A321s, including 39 aircraft in service and 61 in storage, according to Cirium fleets data.
In recent weeks, Southwest Airlines and United Airlines have also signed sale-and-leaseback transactions, through which airlines convert jets from owned to leased assets.
Earlier this month, Southwest said it was selling and leasing back 20 737s, including 10 737-800s and 10 737 Max.
In April, lessor BOC Aviation disclosed it had signed a sale-and-leaseback deal with United that covered six 787-9s and 16 737 Max 9s. BOC Aviation said its US division will acquire the aircraft this year.
Story updated on 20 May to clarify Altavair's role.