Korean Air has grounded its entire fleet of 10 Airbus A380s amid the traffic slump caused by the coronavirus outbreak.
The 10 A380s will be grounded until 25 April, says the airline. Out of the airlines' 145 aircraft, 100 grounded.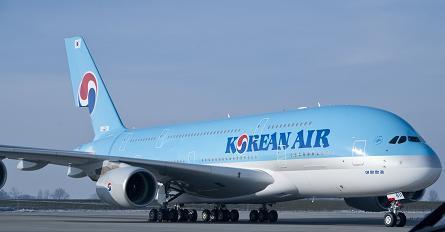 South Korea has emerged as a major centre for the outbreak, which originated in China. According to Yonhap, the country has 7,755 cases reported since 20 January, with a fresh outbreak now happening in the capital, Seoul.
Korean Air's grounding of the A380 follows the decision of Qantas Airways to ground eight of its 10 A380s for six months. Lufthansa is also considering whether to park its 14 A380s.
According to Cirium schedules data, Korean Air operates the A380 from Seoul Incheon to New York, Los Angeles, London, Paris, and Bangkok.
Korean Air's rival, Asiana Airlines, operates 6 A380s. It has yet to reply to FlightGlobal's request for comment about the status of its fleet.
Despite widespread groundings across the region, Singapore Airlines says all of its fleet is operational. "SIA has not grounded any aircraft due to the Covid-19 outbreak," says the airline, which operates 18 A380s.