Malaysia Airlines is to kick off airframer discussions for a potential order for 25 more narrowbody aircraft, as the airline awaits delivery of its first Boeing 737 Max in about half a year.
Chief executive Izham Ismail says the airline will "evaluate all options", and does not rule out ordering more 737 Max aircraft, or "even regional aircraft", as long as "the aircraft meets our business goals".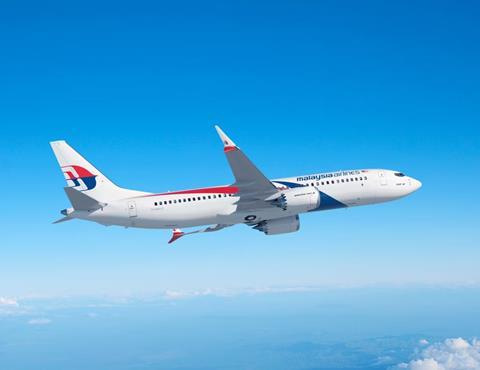 "We are agnostic to the aircraft type, as long as it is commercially viable and meets our sustainability goals," says Izham, who was speaking to FlightGlobal in Bangkok, on the sidelines of the Association of Asia Pacific Airlines' Assembly of Presidents.
The Kuala Lumpur-based carrier has 25 737 Max 8s on order, and the first example is expected to be handed over by the second quarter of 2023, with deliveries running through 2026.
The new aircraft, which are expected to be fitted with new cabin products, replace the airline's 737-800s on a one-for-one basis, says Izham.
Malaysia Airlines will take seven 737 Max aircraft next year, a move which will see five -800s moved to low-cost unit Firefly.
He adds that discussions will commence in the new year, and will wrap up "in the near future". Izham explains that the 25 new jets are part of the airline's 10-year strategic plan, which envisages Malaysia Airlines operating a fleet of 50 narrowbodies by the 2030s.
The airline in August also placed an order for 20 Airbus A330neos, as part of medium-haul fleet renewal plans.
On that selection process, Izham says the "guiding principle" of its fleet renewal campaign was that it should be commercially viable. He notes that both Boeing and Airbus "came in very strong" in their pitches, and he notes the A330neo was a "natural transition for us" from its current A330ceo fleet.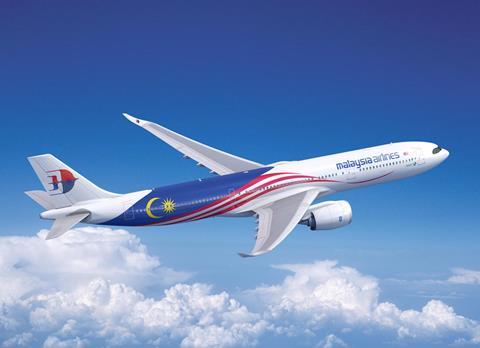 On the A330neos, Izham says the widebodies will feature new business- and economy-class cabin products, which the airline will also install on its fleet of long-haul A350s.
The move is likely to see the elimination of its 'Business Premier' product, a hybrid business and first-class product on its long-haul fleet.
NETWORK RECOVERS TO 76% PRE-COVID LEVELS
Separately, Izham discloses that passenger traffic has recovered to around 76% pre-pandemic levels, and is expected to be at above 80% by the end of the year.
He says that while the continued closure of Mainland China has limited the airline's ability to recover faster, other macroeconomic factors like weaker currency and inflation have led to a more conservative recovery.
Izham says the airline is "optimistically" looking at a second-quarter reopening of Mainland China, a market which accounts for 17% of pre-pandemic capacity.
Yet – and like other carriers in the region – the airline has moved to redeploy capacity across its network in the absence of Chinese operations, including launching flights to Doha earlier this year.