The Montenegrin government has decided to buy two Embraer 195s on lease to Montenegro Airlines from GECAS, rather than incur charges from early cancellation of the leases.
In a statement on 16 February, the government says that by acquiring the two aircraft it avoids both $43 million in costs, including an early termination fee of $39 million, and the loss of rights to the two aircraft after lease expiry.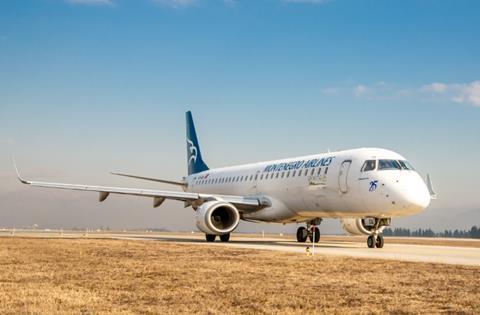 What the government terms "painstaking and direct" negotiations, conducted on a daily basis in January, yielded an agreement under which the two aircraft are being acquired for $21.8 million.
Cirium fleets data shows Montenegro Airlines operates two owned Fokker 100s and three E195s, including the two leased from GECAS and one owned by the carrier.
The government statement blames the previous administration's "poor management" for putting Montenegro Airlines in an "extremely unfavourable financial situation". The lease agreement with GECAS was signed in July 2007 and still had eight years to run.
Purchasing the aircraft marks another step toward the carrier restarting flights by 1 June, adds the government.