IATA director general Willie Walsh has joined the debate about Condor's striking new livery, giving his light-hearted verdict at the end of today's IATA media briefing.
Asked whether he would have signed off on the livery for an airline he was running, the former Aer Lingus, British Airways and IAG chief replied: "No, I certainty would not."
Acknowledging that design is not his strong point, Walsh nevertheless adds: "I have to be honest, I didn't like it when I saw it, so if I was given the option, I don't think I would have signed off on it."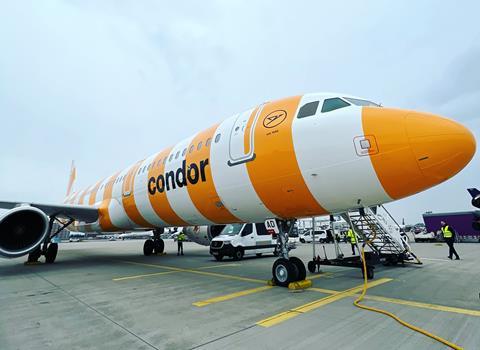 Condor announced this week that its aircraft will be variously painted with yellow, red, blue, green and beige stripes on a white background, in a brand refresh inspired by "parasols, bath towels and beach chairs".
Many commentators welcomed a livery than shuns the predictable 'Eurowhite' paint-job, while some expressed reservations about the design and others celebrated the German leisure carrier's bold choices.
"It's definitely generated a lot of debate," Walsh says.