Long-haul start up Norse Atlantic Airways is closing in on its first lease agreements, chief executive Bjorn Tore Larsen has disclosed.
Larsen tells Cirium the Norway-based carrier expects to seal the deals "very soon". He does not identify the lessors involved but says the lease rates that Norse Atlantic has been able to secure so far are "competitive".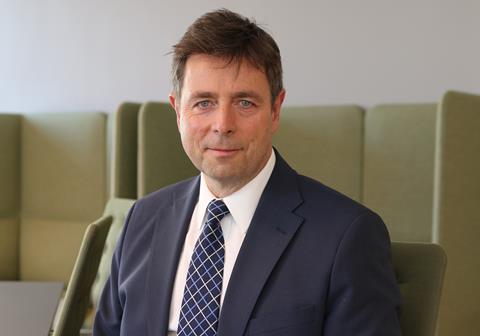 Norse Atlantic is seeking more long-haul aircraft, and Larsen encourages lessors with aircraft available to contact him. Lease terms of approximately 12 years are envisioned, he adds.
The start-up airline plans to fill the gap left by Norwegian by operating long-haul services between Europe and the USA from December 2021 using a fleet of Boeing 787s.
On 24 March, Norse Atlantic revealed that it was seeking to raise NKr1.28 billion ($152 million) via a private placement to fund its operations. It said it would use $4 million of this to fund lease deposits on up to 12 aircraft.
Rob Morris, global head of consultancy at Ascend by Cirium, believes that, given the dislocation in the long-haul market, Norse Atlantic should be able secure 787s at attractive rates.
"One of their first advantages is that they will be leasing their 787s at much lower rates than the original airline, with chatter in the market that the rents could be around half what Norwegian originally paid," he says.
He notes that this is consistent with Ascend by Cirium's current market lease rate opinion. It has, for example, a 2014-vintage 787-8 at a lease rate of $395,000 per month today compared with the $1.1 million per month upon original delivery and leased to Norwegian.
Morris highlights similar numbers for newer 787-9s, where for a 2018-build aircraft Ascend by Cirium has a lease rate are at $590,000 today compared with $980,000 when new.
"Avolon, AerCap and BOC Aviation all had aircraft leased to Norwegian, and with the market hardly awash with new 787 prospects I am sure they will be keen to place these aircraft with Norse Atlantic, which of course also avoids a potential costly cabin reconfiguration, assuming Norse Atlantic will use the same layout as Norwegian," he adds.
He speculates that any leases Norse Atlantic secures may contain an element of by-the-hour rental clauses in the early part of the agreement, but adds: "I suspect the lessors will be conscious of their prior losses with Norwegian and thus negotiating hard to avoid risk in the early part of the contract if at all possible."
Norwegian initiated formal restructuring in Ireland in November 2020 and in Norway a month later. The airline plans to exit restructuring as a domestic and regional operator and plans to phase out its entire fleet of 787s. It reached settlements with lessors over its outstanding leases earlier this year via the Irish High Court.
ORIX Aviation revealed it had been appointed to bring 14 Norwegian-operated aircraft – 12 737s and two 787s – to market for sale or lease.
Morris says lower rents should give Norse Atlantic some advantage compared with the original Norwegian model. Another advantage will be that the Rolls-Royce Trent engine technology is more mature, and the issues which dogged Norwegian are now "largely fixed", so operational disruption and associated cost will be a lesser issue.
"I am sure Rolls-Royce will also be keen to support a potential new operator and see their engines back in service at a very tough time otherwise," he adds.
Norse Atlantic could face opposition in the USA to its long-haul plans.
On 24 March, Reuters reported that chairman of the US house transportation and infrastructure committee Peter DeFazio had urged the Biden administration to deny a permit for Norse Atlantic to enter the US market.
Norwegian business newspaper E24 Naeringsliv reported on 25 March comments from US transportation secretary Pete Buttigieg during the committee's hearing that no application from Norse Atlantic for a US permit had yet been received.