US regional carrier PSA Airlines has removed "most" of its fleet of MHIRJ CRJ-series regional jets from service so as to inspect nose landing-gear doors.
"Out of an abundance of caution, PSA Airlines has temporarily removed most of its aircraft from service in order to complete a necessary, standard inspection on the nose-gear door," PSA parent American Airlines says. "We are working with PSA and the FAA to immediately address the issue."
"The issue is related to three nuts/bolts on the nose-gear doors," American adds.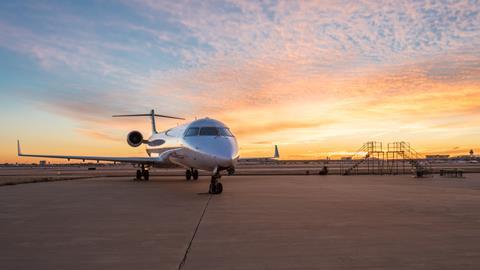 PSA's fleet includes 129 CRJ-series jets, including 60 CRJ700s and 69 CRJ900s, according to Cirium fleets data.
"PSA Airlines removed a number of its… regional jets from service after discovering a maintenance item that required immediate attention," the Federal Aviation Administration says. "The airline voluntarily disclosed the matter to the FAA, and the agency is working with the airline to address the situation."
The FAA provides no other details.
"We are working with our customers to arrange new accommodations on other flights and we are working to return the impacted aircraft to service," American says.
MHIRJ, the Mitsubishi Heavy Industries unit that acquired the CRJ programme from Bombardier in 2020, did not respond immediately to a request for comment.
Dayton, Ohio-based PSA operates routes for American from hubs in Charlotte and Philadelphia, according to its website.