Qatar Airways only plans to retain five of its 10 Airbus A380s as it recovers from the Covid-19 crisis, according to the airline's chief executive Akbar Al Baker.
Speaking during a CAPA Live event today, Al Baker cited the superior economics – and consequently lower environmental footprint – of the Airbus A350s and Boeing 787s in the Oneworld carrier's fleet versus those of the Airbus superjumbo.
"Even when we operate [our A380s], we will only operate half of the numbers we have", Al Baker states. "So if you are very interested to purchase some for yourself, I will sell [them] to you."
Regarding the A380s that it plans to keep, Al Baker reiterates that Qatar Airways has no plans to bring them back into service "for the foreseeable future", amid a recovery in air travel demand that is expected to take several years.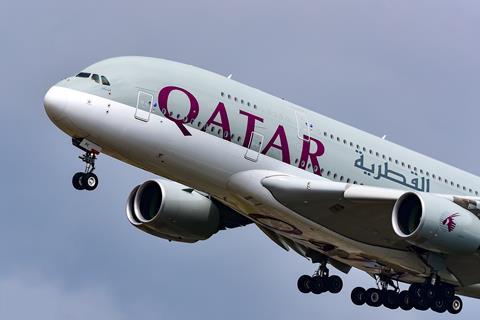 In July 2020, Qatar Airways released analysis showing that its A380s emitted 95% more carbon dioxide per block-hour on its Melbourne, New York and Toronto routes than its A350s, and an average of 80% more across all services.
"The [A350s] and [787s] are very efficient airplanes when it comes to emissions, especially the [A350-1000]," Al Baker states. "We never expected that aircraft to [reach] the efficiency that it has today."
He describes the A380 as "one of the worst aircraft, when it comes to emissions, that is flying around today".
Cirium fleets data shows that alongside other types, Qatar Airways has 33 A350-900s, 19 A350-1000s, 30 787-8s and seven 787-9s in service, with a further two A350-900s and all 10 of its A380s in storage.
It also has outstanding orders for 23 A350-1000s and the same number of 787-9s, according to the data.