Singapore Airlines has confirmed that it is taking back Boeing 777-200s it is leasing to joint venture airline NokScoot.
NokScoot said on 24 June that it will return three aircraft to their lessor by the end of June, as part of a rationalisation of its business amid the pressures of the Covid-19 pandemic.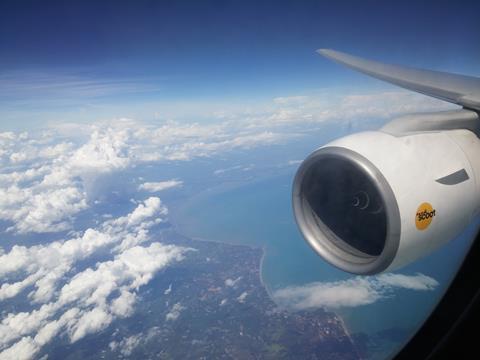 It is also making an unspecified number of staff redundant.
"We are progressively taking back aircraft leased to NokScoot. This is because NokScoot does not have the ability to make lease payments," Singapore Airlines tells Cirium.
"The future of NokScoot is a matter under discussion by all shareholders."
Cirium fleets data show NokScoot operates a fleet of seven Boeing 777-200s and owns all the aircraft.
According to Cirium data, NokScoot is 49% owned by SIA unit Scoot, 49% by Nok Air and 2% by NokScoot management (Pueannammitr Co).