Spirit Airlines has entered an agreement to sell 29 Airbus A319s to Gryphon Trading Company for $152 million to $201 million, depending on price adjustments in the deal.
Under the agreement, dated 13 January, Spirit will deliver the aircraft beginning in the first quarter of 2023 through the end of third-quarter 2024, the airline said in a 19 January filing with the US Securities and Exchange Commission (SEC).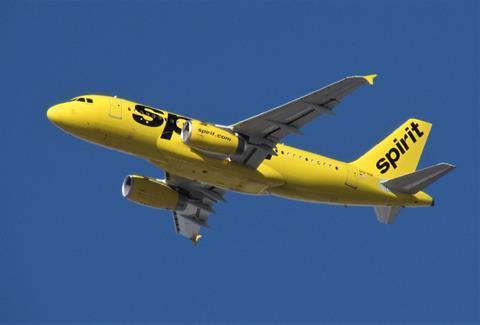 Spirit's A319s are between 12 and 18 years old, according to Cirium fleets data. The type is a shorted-fuselage member of the A320 family that typically seats between 110 and 140 passengers, according to Airbus. It has a range of 3,753nm (6,950km).
Fourteen of the aircraft will be removed from Spirit's fleet in 2023, while the other 15 are set to be delivered in 2024. The final two remaining A319ceos in Spirit's fleet will be returned to a lessor upon expiration of the lease in 2025, the company says.
Gryphon Trading Company is an affiliate of Gryphon Aviation Leasing that focuses on acquiring, trading and leasing relatively new narrowbody and widebody aircraft and their respective powerplants.
The Miramar, Florida-based discount airline operates an all-Airbus fleet with 31 A319s, 130 A320s and 30 A321s, according to Cirium. The carrier's fleet renewal strategy is ongoing, with orders for 31 A319neos, 68 A320s and 41 A321s currently on the books.