US airlines have added some 250 passenger aircraft to their active-service fleets in recent months, moving jets out of storage and taking delivery of new aircraft as travel demand seems to be rebounding.
With the additions, US major and regional airlines now operate about 5,060 passenger aircraft, or 80% of their combined fleet, according to Cirium fleets data.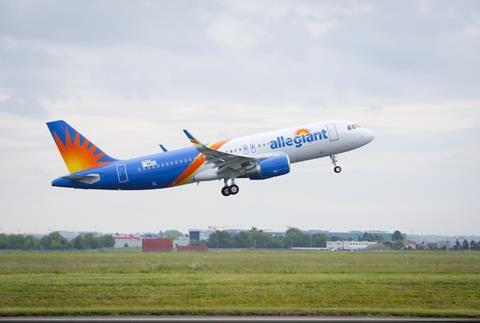 The other 20% of the fleet – some 1,300 aircraft – remain in storage, Cirium shows.
By comparison, US airlines had about 4,800 passenger aircraft flying at the start of 2021. They were flying only about half the combined fleet – some 3,000 aircraft – in mid-April 2020, shortly after governments worldwide implemented lockdowns and travel restrictions.
The fleet additions came ahead of what airline chief executives are describing as a notable rebound of air travel demand. In recent days, CEOs reported that March travel demand was notably stronger than anticipated, and that a recovery seemed underway.
On 15 March, Southwest Airlines' chief executive Gary Kelly said the "beginning of the end" of the crisis appeared at hand.
"We are getting really close to 2019 numbers," Delta Air Lines' CEO Ed Bastian said the same day.
The carriers also reported they were nearing break-even cash flows.
Data shows that US low-cost and ultra-low-cost airlines have returned a significantly larger share of their fleets back into service than have the USA's three large network airlines.
As of mid-March, Allegiant Air, Frontier Airlines, Hawaiian Airlines, JetBlue Airways, Spirit Airlines and Sun Country Airlines are each flying more than 90% of the jets in their fleets, Cirium shows.
That trend makes sense. Those airlines primarily cater to leisure travellers and, perhaps with the exception of Hawaiian, operate networks heavily skewed to short- and medium-haul domestic flights. Airline executives have said the recent bump in demand has been driven by leisure, domestic travel.
By comparison, American Airlines and Delta each have about 80% of their jets in service, while United Airlines is operating about 70% of its fleet, Cirium shows.
Major US carriers, in-service fleets
Aircraft in service
Percent of total fleet
Alaska Airlines
182
76%
Allegiant Air
100
91%
American Airlines
754
80%
Delta Air Lines
690
78%
Frontier Airlines
100
96%
Hawaiian Airlines
56
92%
JetBlue Airways
252
93%
Southwest Airlines
631
84%
Spirit Airlines
137
87%
Sun Country Airlines
31
100%
United Airlines
587
69%
Total
3520
80%
Source: Cirium fleets data
US regional carriers have returned aircraft to service at varying rates.
Air Wisconsin, Horizon Air, Piedmont Airlines, PSA Airlines, Republic Airways and Silver Airways each have more than 90% of their aircraft flying. But CommutAir has only one-third of its 169 ERJ-145s in service, while 60% of Endeavor Air's CRJs are flying, data shows.
US regional airlines, in-service fleets
Aircraft in service
Percent of fleet
Air Wisconsin
64
100%
CommutAir
55
33%
Endeavor Air
151
60%
Envoy Air
156
74%
GoJet Airlines
36
86%
Horizon Air
60
94%
Mesa Airlines
126
79%
Piedmont Airlines
57
98%
PSA Airlines
127
89%
Ravn Alaska
9
90%
Republic Airways
214
97%
Silver Airways
10
100%
SkyWest Airlines
473
83%
Total
1538
78%
Source: Cirium fleets data
The pandemic also claimed three regional airlines – ExpressJet Airlines and Trans States Holdings' subsidiaries Compass Airlines and Trans States Airlines folded last year.