Virgin Australia is to take four Boeing 737 Max 8s – with the first aircraft to enter service from 2023 – more than a year after it cancelled a long-standing order for the variant in favour of the larger Max 10.
The first 737 Max 8 will enter the fleet from February 2023, earlier than the first of 25 Max 10s it has on order, which is scheduled to enter later the same year. Virgin Australia did not disclose the source of the Max 8s, whether from a lessor or from Boeing.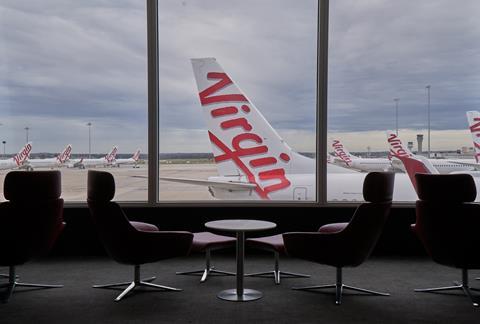 In December 2020, Virgin Australia, which had just emerged from administration under new owners Bain Capital, nixed its commitments for 48 737 Max aircraft, which comprised 23 Max 8s and 25 Max 10s. Instead, it placed a fresh order for 25 Max 10s.
The carrier's latest announcement comes amid recovery optimism, with Virgin Australia expecting to hit 100% pre-pandemic capacity by the middle of the year.
As part of fleet expansion plans, Virgin Australia will also be retiring its fleet of 10 Fokker F100s, which currently fly in Western Australia. The aircraft, operated by Virgin Australia Regional Airlines, are between 26 and 31 years old, according to Cirium fleets data.
The older aircraft will be replaced by Boeing 737-700s from the first quarter of 2023, says Virgin Australia.
Existing Fokker-trained crew will be "progressively" retrained on the 737 platform, adds the airline.
Since its post-administration relaunch in late 2020, Virgin Australia has expanded its 737 fleet multiple times, with its initial fleet of 58 737s has now grown to 88 jets.