Airbus monthly shipments at their second highest since the pandemic; Boeing 737 Max airliners flying out of Renton; packed airport terminals in the USA; and Mediterranean beaches busy again. Headlines in recent weeks must be giving commercial aerospace suppliers hope that – if not actually over – it is the beginning of the end for the industry's deepest crisis since the Second World War.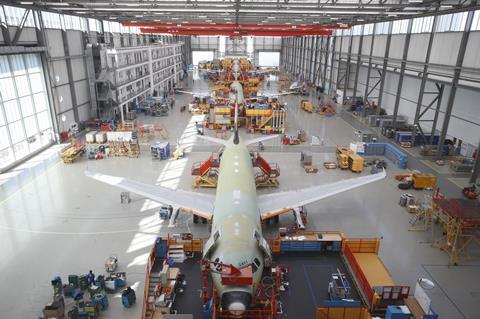 But what will be the long-term effect of almost 18 months – and likely many more – of lockdowns, international travel bans, aircraft groundings, and delayed and cancelled orders on a global supply chain that only at the start of last year was preparing its factories and workforces for an historic ramp-up in single-aisle production?
SUDDEN SHOCK
It was the suddenness of the shutdown that was the toughest to cope with. Although the shocks that followed 9/11 and the global financial crisis were dramatic, their impact was more gradual. This time, a commercial aerospace sector at full canter was over the course of a few weeks faced with a situation where most airliners in the world were parked, and no-one wanted or needed its products.
Despite this, perhaps the most surprising outcome has been that – as with airlines – there have been remarkably few business fatalities. Despite the trapdoor drop in demand from the two big airframers immediately after March 2020 – and this on top of the impact of the Max grounding – no high-profile suppliers and only a handful of small and medium-sized enterprises (SMEs) have gone to the wall.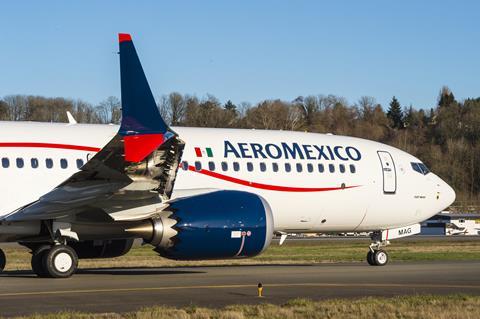 This is largely down to three factors. Firstly, government support schemes have provided emergency loans, tax relief, and employee furlough payments. Secondly, after a pause, Airbus resumed monthly production rates only marginally down on 2019. And lastly, military programmes have been largely unaffected by the pandemic, cushioning suppliers with customers in that sector.
"If it wasn't for defence, I don't think we'd be having this conversation," remarks Phil Hart, executive chairman of MEP, a family-owned UK build-to-print manufacturer of complex metal and plastic components for avionics and electrical equipment. The company employs 39 people, and customers include BAE Systems, Collins, Safran, and ejection seat maker Martin-Baker.
Before the crisis, Aylesford, Kent-based MEP's turnover of around $5 million was split roughly equally between defence and commercial. In this financial year, Hart expects revenues to be down by a third, entirely due to the fall in the commercial market. "Defence has really kept us going, and sales have actually been up over the past year," he says.
In Germany, where Airbus accounts for about 70% of the supply chain's revenues, the airframer's decision to keep narrowbody output at rate 40, the A350 at rate five, and the A330neo on rate two has been crucial, maintains Volker Thum, managing director of the German trade association, BDLI. "We have to give a big thank you to Airbus," he says. "They have helped to give SMEs a future."
Christophe Cador, president of the SME division of France's GIFAS trade body, also attributes the survival of all but a small number of already-troubled aerospace firms in that country to Airbus maintaining healthy production rates, something that has also helped suppliers to Safran, which produces, with GE Aviation, the CFM International Leap-1A for the A320neo family.
SUPPLIER STABILITY
"The OEM has been fully transparent. They did what they promised us 14 months ago [after France's first lockdown was relaxed]," says Cador, who is chief executive of aircraft and railways interiors specialist Satys. He contrasts this "stablility" for Airbus's suppliers with the impact on Boeing's manufacturing base of a production decrease that was exacerbated by the Max grounding.
The pandemic has spread red ink over the accounts of tier ones on both sides of the Atlantic. Spirit AeroSystems, a major Boeing supplier, lost $171 million in the first quarter of 2021. That followed a 2020, described by chief executive Tom Gentile, of "unparalleled challenges to our business", in which revenues more than halved to $3.4 billion and Spirit recorded a net loss of $870 million.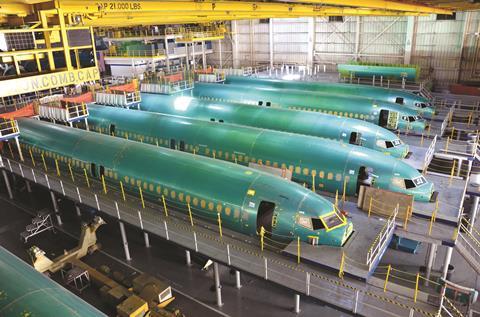 In the UK, Chinese-owned Gardner Aerospace revealed late last year that revenues for the first nine months of 2020 had fallen by 45%, pushing the previously profitable and fast expanding aerostructures company into a loss and prompting it to close plants and seek financial support from UK and French governments. Its most optimistic outlook sees a recovery to 2019 levels by 2024.
One of France's biggest tier one suppliers, Latecoere, was forced to shed 1,000 jobs during 2020 in a restructure designed to ensure its "long-term competitiveness". However, the Toulouse-based company pressed ahead with a commitment to buy Bombardier's Mexican wiring business for $45 million, closing the deal early this year.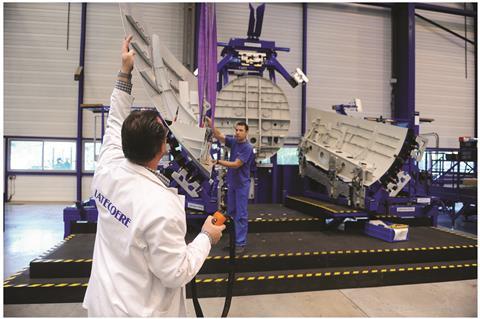 Repercussions could have been worse for aerospace had it not been for government intervention and the hedging provided by sectors such as defence, space, and helicopters. This includes in the USA, where successive Covid-19 relief packages from the Trump and Biden administrations, coupled with other targeted assistance schemes, have helped keep companies afloat.
The pandemic on the heels of the Max crisis was a "double whammy" for US industry, but moves by the Department of Defense to expedite supplier payments, and this year's Aviation Manufacturing Jobs Protection Act, which offers payroll assistance to affected companies, have softened the blows, says Rich Efford, the Aerospace Industries Association's (AIA's) assistant vice-president for legislative affairs.
With Max deliveries having resumed and the domestic air travel market rebounding strongly, Efford says AIA members who rely on the commercial aviation sector see recovery ahead, albeit one that is "bumpy". Worries remain, however, about a still stagnant business and international air travel market, he adds.
North of the border, Ottawa has also promised its aerospace sector specific aid to the tune of C$2 billion ($1.6 billion) over the next seven years. Aside from manufacturers such as Bombardier and Airbus, the Montreal and Toronto regions are home to a host of aerospace suppliers such as Pratt & Whitney Canada, CMC Electronics, Heroux-Devtek and Magellan, as well as training giant CAE.
"Aerospace has been a driving contributor to Canadian prosperity for decades, providing nearly 235,000 highly-skilled, well-paying jobs and over $28 billion annually to our nation's economy," says Mike Mueller, chief executive of the Aerospace Industries Association of Canada. In addition to the C$2 billion package, he is calling for a government-backed "national plan" to lead industry recovery.
GOVERNMENT SUPPORT
The BDLI's Thum pays credit to his government for helping companies retain key staff by funding part-time working. But he also attributes the sector's ability to ride out the crisis – he knows of just one firm that has gone bust – to a culture among family-run SMEs to own outright their machinery and buildings, and remain debt-free. "They have not been caught by fixed-cost payments," he says.
In France, a "charter" that emphasis OEMs' responsibility to support domestic SMEs, and a GIFAS initiative to identify and help at-risk suppliers have been crucial to keeping the supply chain intact throughout the crisis, believes Cador. Government loans of up to 25% of revenues, issued within four weeks and repayable over five years, have also helped firms deal with cash shortages, he says.
Many UK aerospace companies have been shielded from the worst of the commercial aviation downturn by the defence, security and space markets, which have been "substantially more resilient", says Kevin Craven, chief executive of trade body ADS. In fact, according to the latest ADS member survey, combined industry turnover remained constant at £79 billion ($110 billion) in 2020.
However, despite a "cautiously optimistic" mood, UK aerospace suppliers have had to deal with an additional disruption: Brexit. Apart from some initial problems, the country's official withdrawal from the EU in January this year has not perhaps created the unmanageable tangle of red tape for importers and exporters that some predicted, suggests Craven.
But it does affect aerospace firms in Northern Ireland, and those in the rest of the UK doing business with them. Under a quirk of the Northern Ireland Protocol between the UK and EU, raw materials moving between the British mainland and the province are subject to tariffs in case they end up in the EU as a result of the "invisible border" with the Republic of Ireland, an EU member.
As a result, ADS estimates Northern Irish producers – they include Spirit AeroSystems (formerly Bombardier) and seating manufacturers Collins and Thompson, along with dozens of SMEs – could face additional costs of £65 million a year. Although rebates can be claimed if it is shown that raw materials were used solely for manufacturing, ADS expects that to add significant paperwork costs.
Craven also hopes a government pledge to create a net-zero economy by 2050 will boost the industry. "There is a genuine opportunity for the UK aerospace sector to be a world leader in terms of new technologies, and an emerging alignment between us and the government on the roadmap to get us there," he says. "It won't be instant, but it may be an element that will help recovery."
However, last November, European trade body ASD highlighted another risk of a prolonged slump in revenues and profitability. Chinese and other state-backed investors could see it as a chance to expand their influence in Europe's aerospace sector with acquisitions, with implications for sovereignty and security. The organisation wants a "European fund" to "stabilise the supply chain".
AVOIDING DISASTER
The world's aerospace sector may have, by and large, avoided disaster over the past year-and-a-half, but the rebound from a crisis can be just as problematic for companies as a downturn, suggests Alex Krutz, who runs the Patriot Industrial Partners consultancy. Chief among the risks is liquidity – finding the cash to invest in machinery and increase production when reserves are at rock-bottom.
Other challenges include inflationary pressures on raw materials, equipment and staff costs, he says. And, after a period of retrenchment, where many seasoned employees have been laid off, bringing workforces back up to strength is not always straightforward, as many of these skilled and experienced staff will have retired or moved to other sectors.
"Cash is king and is definitely risk number one," he says. "Lead times for the likes of castings can be nine to 15 months, so when the ramp-up does happen, that cash outlay will be a challenge." He adds: "Cutting costs and reducing business size is often the easy bit. You can take drastic measures to save costs. Growing again is what's very hard."
Hart at UK SME MEP agrees. After an effort to manage costs, the company has managed to remain profitable through the first three quarters of its current financial year, and he plans to keep it that way. "We have seen an increase in demand [from the commercial sector]. All our team members are back working five days," he says.
"We are reasonably confident that in the latter part of 2021 and through 2022 we will continue a very gradual growth. We don't expect to be back to pre-Covid levels for some time, but for us it's not about wanting a massive increase as that would create its own set of problems. We are happy to manage for now with our current staff, and keeping an eye on our cash flow."
The aerospace supply chain has survived the initial onslaught of Covid-19, but, as airliners return to the skies, recovery may be cautious, especially when it comes to investment and rehiring. Demand for flying will come back, but long-term changes to travel habits prompted by the pandemic are still to be understood. For suppliers, there are many months, perhaps years, of uncertainty ahead.