This year's Farnborough air show – which was bookended by notable deals for Boeing's 737 Max – is unlikely to be remembered for the order glut of previous editions.
But Boeing will come away satisfied with its commercial performance, having secured well over half the new aircraft commitments disclosed during the event.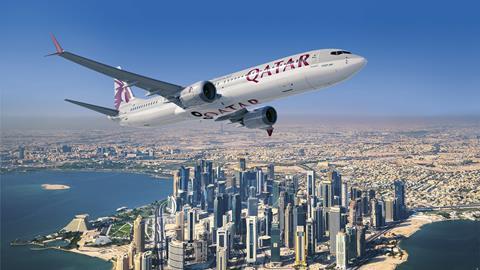 Starting the show with a flourish, Delta Air Lines placed a firm order for 100 CFM International Leap-1B-powered 737 Max 10s and took options on 30 more. The order was notable because Boeing had until now not secured Delta, a 737NG operator, as a 737 Max customer.
The US carrier also gave Airbus its first order of the show, with a follow-on deal for a dozen more A220-300s.
Four days later, Qatar Airways effectively closed the event with a 25-unit deal, also for 737 Max 10s, and took options on a further 25 of the jets. The order follows an announcement in January that the Gulf airline had signed a memorandum of understanding with Boeing to acquire the 737 Max on the back of Airbus's cancellation of a deal for 50 A321neos. Somewhat confusingly, the carrier's chief executive, Akbar Al Baker, told journalists during a mid-show briefing that the January agreement had lapsed.
The Max deals were part of a solid show of activity from Boeing, which announced 267 new commitments – both firm and tentative – and options at the event. The vast majority of these – 258 – were for the Max.
Lessor Aviation Capital and investment firm 777 Partners signed for a dozen Max 8s and up to 66 Max 8s, respectively. The 777 Partners deal, which includes a firm order for 30 high-capacity Max 8-200s, will take its backlog for the narrowbody to as many as 134 aircraft.
The remaining nine Boeing commitments were for 787s. That includes five more for AerCap – taking its Dreamliner orderbook to 125 – and a memorandum of understanding for four additional 787-8s from Azerbaijan Airlines.
WIDEBODY DEALS
The two Dreamliner orders were the only new widebody deals unveiled during Farnborough, though Boeing also announced Cargolux has selected its new 777‑8 as its "preferred solution" to replace 747-400 freighters.
All told, around 60% of new business announced during the show went to Boeing.
In a quiet show for Airbus, the manufacturer secured a follow-on order for 17 A321neos from LATAM Airlines and confirmation of EasyJet's plan to order another 56 A320neo-family aircraft, which the low-cost carrier had outlined in June.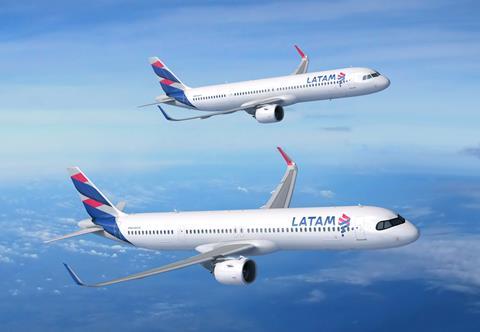 But Airbus chief commercial officer Christian Scherer was relaxed about the lack of order announcements. "If you are asking 'where are the Airbus announcements?', I remind you… that we have clicked way past 500 orders so far this year and we are quite satisfied with that," he states.
"We don't need to make a lot of noise. We can do business quietly. That's what we are doing."
On the regional front, there was also order activity for both Embraer and ATR.
Embraer notched orders for 28 aircraft and 13 options from two North American carriers. Alaska Air Group signed for eight E175s as well as 13 options. The aircraft will fly exclusively for Alaska Airlines under a capacity purchase agreement with regional subsidiary Horizon Air. It already operates 30 E175s.
Porter Airlines, meanwhile, ordered 20 of Embraer's new-generation E195-E2 aircraft. It takes the Canadian regional carrier's orders for the type to 50 firm and 50 options.
ATR followed a tentative deal from Japanese start-up Feel Air for up to 36 ATR turboprops by securing commitments for 10 ATR 72-600s from newly formed leasing platform Abelo.
Gabonese carrier Afrijet ordered another ATR 72-600, while Japanese operator Oriental Air Bridge signed for an ATR 42-600.
While there were plenty of order announcements, overall it was the quietest show for many years, with just 441 new aircraft commitments.
That compares with almost 1,500 at the last Farnborough air show in 2018.