Almost 20 years ago, the aftermath of 9/11 saw a raft of lay-offs among flightcrew as demand for flying collapsed. Now, amid an even bigger crisis for aviation, we assess the likely impact on cockpit careers
Wind the clock back to a different era – the first two months of 2020 – and the biggest pilot problem the industry had was finding enough of them. Seattle's 737 Max problems aside, Airbus and Boeing began the year sitting on huge order backlogs as the worldwide appetite for aircraft – and pilots to fly them – threatened to outstrip the industry's capacity to build them.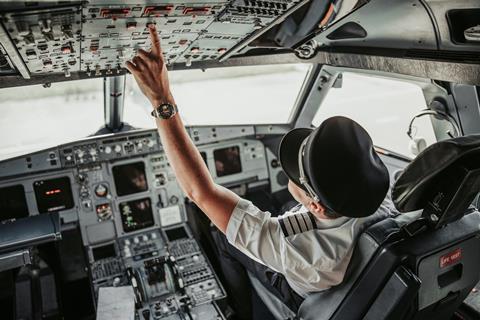 At the 2019 Paris air show, then-Boeing chief executive Dennis Muilenburg warned that a growing shortage of flightcrew was "one of the biggest challenges" facing the airline sector. A forecast from the manufacturer predicted that 800,000 pilots would be needed over the next 20 years to meet demand – the equivalent of 900 newly qualified first officers entering cockpits every week.
Then in March, everything changed. The coronavirus crisis – which until then had affected mostly services to China and some Asian countries – slammed on the global economy's brakes. Mass flight cancellations, followed by lockdowns of populations, led to many airlines slashing or suspending all but cargo operations and repatriation flights. At the time of writing, internal flights in the world's largest market, the USA, were continuing, but with no guarantees that restrictions would not be introduced.
Hundreds of thousands of pilots and other airline staff have been laid off, furloughed, or forced to take swingeing pay cuts. Virtually every commercial pilot in the world faces an uncertain future. From an industry desperately short of aviators, the situation has reversed in a matter of weeks, with revenue drying up and airlines looking to preserve cash and reduce fixed costs – including the relatively high salaries for those occupying the front seats.
The situation differs from carrier to carrier, country to country, and is changing daily, but, among the moves, Singapore Airlines asked pilots to take unpaid leave for up to seven days each month from 1 April "until the business recovers", while British Airways has agreed with the union representing most of its roughly 4,500 flightcrew that they will take a 50% cut in pay for April and May. Qantas, like many airlines, has urged pilots and other employees to take as much unpaid or paid leave as they can.
STATE INTERVENTION
Many governments have stepped in with a variety of packages to support an aviation sector threatened with total collapse. These range from the UK's commitment to pay 80% of the wages of furloughed workers to the $2 trillion economic aid bill signed by President Donald Trump on 27 March, which includes $58 billion of direct aid to the air transport sector. Italy has re-nationalised ailing flag-carrier Alitalia as an emergency measure permitted under EU rules.
On 24 March, IATA chief executive Alexandre de Juniac praised the actions of governments that had stepped in to prevent a "liquidity crisis", singling out Australia, Brazil, China, Colombia, Denmark, Finland, Hong Kong, New Zealand, Qatar, Singapore and Sweden. He warned that failure elsewhere to support the sector would lead to an "en masse" collapse of airlines that would make it impossible to kick-start the world economy once the crisis was over.
In the USA, passenger airlines and related businesses will receive $25 billion and cargo airlines $4 billion. The bill also provides for payroll support amounting to $29 billion. Further funding is being made available to airports. In return for the aid, airlines are banned from furloughing staff to 31 August and must make no share buybacks. Airline chiefs have promised not to lay off pilots and other employees so long as financial help flows quickly.
While the UK, at the time of writing, had no specific plans to support the aviation sector, its Coronavirus Job Retention Scheme, introduced on 20 March, offers to pay four-fifths of salaries, up to £2,500 ($3,100) per month, for every worker who "remains employed but is not provided with work". The aim, says the government, is to "ensure that employers who cannot afford to pay staff wages do not make redundancies". Companies can, if they wish, top up the remaining 20%.
While £2,500 a month may not be not far off what a member of cabin crew or ground staff could expect to earn, it will leave most pilots facing a "big gap", according to an employment law specialist at the firm of solicitors Bird & Bird, who did not want to be named. However, it could mean pilots are able to retain their jobs during the height to the crisis. "Without this, a lot of airlines would have had to make widespread redundancies," says the lawyer.
The British Airline Pilots Association also warns that there are "serious technical issues" with the scheme, including possible delays with its implementation. "Many pilots, who've borne the impact of Covid-19 are already grounded and face cuts in pay or redundancy as the airlines look at how to weather the storm," it said on 26 March. The union also wants clarity over the term furloughed, a familiar practice in the USA, but with "no such concept in UK employment law".
While debate continues on whether some of these national schemes can shore up job retention in the short term, there is still a huge concern about the longer-term impact on the financial health of airlines after the virus restrictions are lifted. Even under the best-case scenarios, experts are predicting a global downturn as trade and international travel slowly return to 2019 levels, and states face paying off huge debts incurred from supporting their economies through the crisis.
Over the next 20 years, demand for pilots may meet the expectations of forecasts by Boeing and others, particularly if recovery follows the V shape favoured by optimistic economists and analysts. Looking back almost 50 years to the oil crisis of the early 1970s, demand for global aviation, and for commercial pilots, has followed a long upward curve, punctuated by sometimes severe downturns roughly every eight to 10 years, with smaller blips in between.
EXTERNAL SHOCKS
On top of the general economic cycles, there has been a succession of external events that have, in turn, temporarily stalled growth, often hitting one region in particular. The only common thread linking the first Gulf War, the 1997 Asian financial crisis, SARS, the downturn that followed the near collapse of the banking system in 2008-2009 and the Icelandic ash cloud in 2010 that halted flights over the Atlantic and much of Europe was that almost no-one saw them coming.
While each of these damaged industry, the effect was relatively short lived. Perhaps the exception – and the one that left the deepest and longest-lasting scars – was the terrorist attacks of 11 September 2001, followed by the invasions of Afghanistan and Iraq. These caused a dramatic drop in passenger traffic, and, while the impact was felt less in emerging markets such as Asia and the Middle East, it forced huge structural changes on the industry in Europe and North America.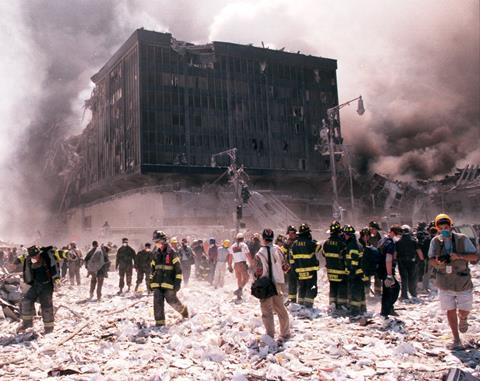 In Europe, the biggest change might have come anyway. The downturn killed off struggling flag carriers including Sabena and Swissair and gave the opportunity for low-cost players such as EasyJet and Ryanair to exploit a growing market for short leisure breaks and visits to family and friends, as Europeans began to alter their holiday habits from an annual charter flight to the beach to more regular flying. Legacy carriers were forced to alter their short-haul business models in response.
However, from 9/11 until the recovery from the 2009 banking crisis, the US market went through a decade of pain with virtually every full-service network carrier forced into Chapter 11 bankruptcy protection and three major airline groups emerging. Boeing – heavily reliant on its large domestic industry at the turn of the century – saw deliveries fall from 527 in 2001 to 281 in 2003. It was 2012 before shipments overtook the levels they had been at when hijacked airliners hit the World Trade Center in New York.
Thousands of pilots were furloughed or laid off permanently over that time from both the large carriers and the regional airlines that fed their hubs. United Airlines alone shed more than 2,000 pilots after entering Chapter 11 in 2002. While US law allows airlines to lay off pilots with a view to offering them their jobs back if conditions improve, thousands chose not to return to the industry and pursued other careers instead.
DOWNSIZING
Another problem was that, in the USA and elsewhere, supply of new pilots stopped. Many airlines axed their traditional cadet programmes, while, in the USA, the regional and general aviation segments – a traditional route for young pilots – were themselves downsizing. Few aspiring pilots were prepared to invest their own money in training and flying schools themselves closed. It meant there was a dearth of flightcrew aged under 35 when the industry began its upward curve again in the 2010s.
Mike Gerzanics, FlightGlobal's flight-test specialist, was a San Francisco-based engineering pilot for United in 2001. He and around 20 of his fellow management pilots agreed a pay cut to offset the salary of employees kept on the payroll, but, by 2003, he was made redundant when the airline closed the engineering base. "My experience wasn't typical of furloughed pilots, but it was a difficult time," he says. He moved to Southwest Airlines where he has flown for 14 years as a 737 captain.
As well as those flying for the majors, 9/11 was devastating for feeder airlines in North America. Bob Smith (not his real name), a Bombardier CRJ pilot, was in Memphis when news came in of the attacks on New York, and remembers the weeks of uncertainty that followed. "Between the big talkers in the crew rooms and double talk from management, I didn't know who to trust. We knew that the majors were going to furlough, but we didn't know about the regionals," he says.
"One day I walked into the crew room and there was a furlough list posted on the wall. Pilots I knew personally were on that list and, even though my seniority kept me from getting furloughed, I felt bad for everyone on the list. Those of us who managed to stay employed during the three-month furlough tried to stay unified with those who couldn't work during that period."
Smith's worry is that many pilots grounded in this crisis will never return. "Three friends of mine all furloughed after 9/11 started flying corporate jets and never came back to the airlines. I know a pilot furloughed from Comair who became an air traffic controller, and a friend furloughed in 2005 went back to medical school and is now a doctor in Minnesota. Another friend furloughed in 2008 opened several fast-food restaurants," he says.
He says that in 25 years as a pilot he has seen the same pattern repeated. An industry crisis leads to mass layoffs or pilots being furloughed. Then, once recovery begins, airlines are unable to fill their cockpits, both because furloughed pilots have moved on to other jobs and the pipeline of recruits has dried up as young people, nervous about spending $100,000 or more training for pilot jobs that might never materialise, opt for different careers.
De Juniac has a warning for those who think governments have more pressing demands on their resources at this time than supporting aviation and those who work in it. "Letting this industry fail will have an impact far beyond the livelihoods of the 2.7 million people airlines employ. And it will go beyond the 65 million other jobs in the value chain," he says.
"If we don't have a viable aviation industry when we come out of this crisis – whenever that may be – restarting the global economy will be severely constrained in almost all sectors. And everybody will suffer much longer than necessary."
ADVICE TO PILOTS
Mark Charman, chief executive of Goose Recruitment, has some survival tips for those affected by the coronavirus crisis, who might suddenly have to reassess their careers.
Be active, but selective. Don't be tempted to go into panic mode and apply for everything and anything. Match roles with your skill set. Make each application count.
It never rains forever. We've all been caught in a storm and know it passes. Some companies that have cut hard will need to hire fast when they see a glimmer of light at the end of the tunnel. Be prepared.
Be on your A game. Don't let your standards slip with a poorly written CV with spelling mistakes. Don't leave a hiring manager with any doubt about what you can offer their airline.
Work out what your transferable skills are and whether these could be applied to different roles and sectors.
Flexibility is key. The chances of finding your perfect job, in the perfect location, that pays well are slim. Something may have to give.
Be visible, but don't be a stalker. Keep in touch with recruiters and airlines you are applying to, but don't overdo it. It's a fine line between staying on the radar and being a nuisance.
LinkedIn is your shop window. Put as much effort into your profile as you would your CV. Think before you link to, like or comment on anything on social media.
In an uncertain future, more companies may look to employing staff on contracts. If you haven't considered a contract role, now may be the time to start.
Use any downtime to make yourself more employable by upgrading your skills and knowledge. And keep informed by reading aviation publications and web sites.