It was another awful year for Boeing's commercial sales fortunes, with an almost 50% drop in revenues to just $16.2 billion. This followed a 44% decline the previous year, largely due to the 737 Max grounding. To put it in context, Boeing made just twice as much revenue from its range of single- and twin-aisle airliners as Gulfstream did in 2020 with a family of specialist business jets.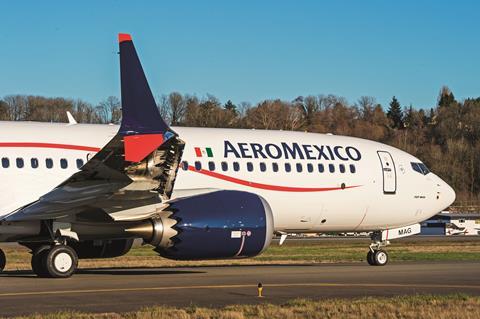 At just over $39 billion, Airbus's commercial aircraft sales were two-and-a-half times that of its US rival, but still more than 37% lower than in 2019, as a result of depressed deliveries during the first nine months of the Covid-19 crisis.
SALES SUFFERING
The other commercial airliner makers also suffered, albeit from a smaller base, with Embraer's revenues from its E-Jet and E2 ranges dropping by a half. Sales at turboprop manufacturer ATR fell even more sharply, by over 72%. Bombardier's $314 million revenues were the residue of a regional jet business that was divested to Mitsubishi Heavy Industries in June 2020, its Dash 8 turboprop programme already having been sold to Longview Aviation a year earlier.
The business aircraft manufacturers fared better. Gulfstream's revenues were down 17.6% to just over $8 billion, but it was the best-performing brand in the sector in terms of sales by far. Closest rival Bombardier recorded revenues of almost $5.6 billion from its Global, Challenger and (now discontinued) Learjet families.
Textron's general aviation activities generated just under $4 billion, about $1.5 billion more than Dassault's Falcon Jet operation, although the French manufacturer closed the gap in 2020.
Embraer's corporate aviation types continue to be the top-sellers in their categories, but its light and medium-size business jets sell for less than the longer-range offerings of Bombardier, Dassault and Gulfstream, and often at tighter margins. The Brazilian manufacturer's revenues from this division were down 23%.
Top 100 aerospace companies ranked by revenue
1

2

3

4

Currently reading

Commercial downturn marks Boeing's nadir

5