When Sherrexcia Rolle was 12 years old, her parents started their own company. As with many businesses, the entire family was involved, and she often helped out.
"As a pre-teen, you just figure you're being dragged into doing something," she says.
The company Rex and Shandrice Rolle founded was Western Air, the island-hopping airline of the Bahamas. That "something" little Rexy Rolle was dragged into was the cornerstone of an aviation career.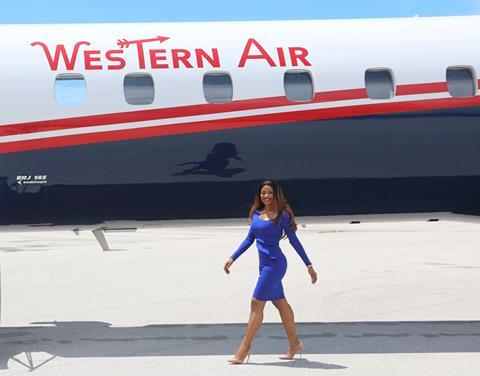 "I would be hanging around the airport, lifting bags, writing bag tags, and even tickets – we just had manual tickets back then, we weren't even on a ticketing system," she recalls.
Western launched operations in November 2001 with a single 19-seat Fairchild Metro III turboprop, piloted by Rolle's father. It later added more of the type, as well as Beechcraft 1900s, to its fleet, competing against the country's national carrier BahamasAir.
ISLAND HOME
Initially, Rolle says, her parents just wanted to help fellow residents of Andros Island – the largest Bahamian island, and the family's home – travel to the capital, Nassau, about 30nm (54km) to the northeast.
"People on the outer islands get familiar with aviation early on because of the necessity to go to Nassau for your basic needs – hospital, grocery shopping, all of those things."
The archipelago has some 2,700 islands and cays spread across 500 miles (800km) of ocean east of the Florida coast. About 30 of them are inhabited.
"The national carrier was taking that [Andros-to-Nassau] route for granted," she says. "My parents' idea was to get one aircraft and just satisfy the needs of our small community – flying from there to Nassau every day, throughout the day."
But the Rolles soon realised there was a huge demand for flights to other islands as well. "People wanted consistency, and they wanted another option" to the national carrier, she says.
"I got to see first-hand what it took to run an airline. It took a lot of guts for them take that kind of risk. I think no-one thought it would expand like this."
Like many Bahamian professionals, Rolle pursued her post-secondary education abroad, earning degrees in communications, political science and law in Canada and the USA. She passed the bar in California and worked at law firms on aviation issues before returning to her home country.
"After college, I really started to understand where I could be of value to the airline," she says.
Today, 20 years after tossing bags into the hold of a Metro III, Rolle is Western's vice-president of operations and general counsel, managing the day-to-day affairs of an ever-growing international business.
Western is now the largest privately-owned carrier in the Bahamas. It has 180 employees and offers daily scheduled flights to nine destinations across the islands. It also operates charter flights to the Bahamas, the Caribbean and Central and South America.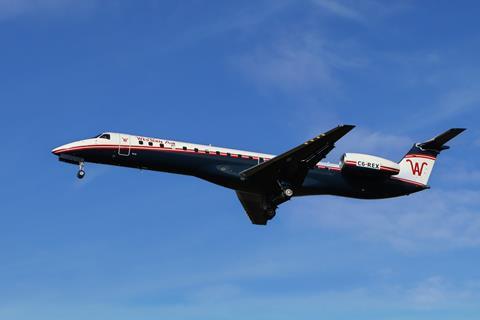 On 19 May, the airline launched its first direct flight from Nassau to the US mainland, a daily 25min hop to Fort Lauderdale-Hollywood International airport and back. With the new route, the airline is looking to capture a slice of the sizeable US holidaymaker market. According to Statista, in pre-pandemic 2019, 92% of all inbound international tourists to the Bahamas came from the USA.
Western is also currently in talks to expand its network to the neighbouring Turks and Caicos Islands, as well as to Cuba.
The company now has nine 50-seat Embraer ERJ-145 jets and four 30-seat Saab 340 turboprops, which it is phasing out. Rolle says Western is eyeing acquiring an E190 as well.
Like its far-larger airline peers across the hemisphere, Western is navigating the numerous challenges of the post-pandemic environment. Tourists are returning to the Bahamas in greater numbers, and the carrier is facing the same issues as the majors, such as inflation, high fuel prices and staff shortages.
CLOSE-KNIT OPERATION
"We are a pretty close-knit family, and people are exploring their options," she says. "We recently lost two pilots, which I know in the grand scheme of things doesn't sound like a lot, but they were based in the outer stations, which are important to the way we do business. So we are feeling the pinch."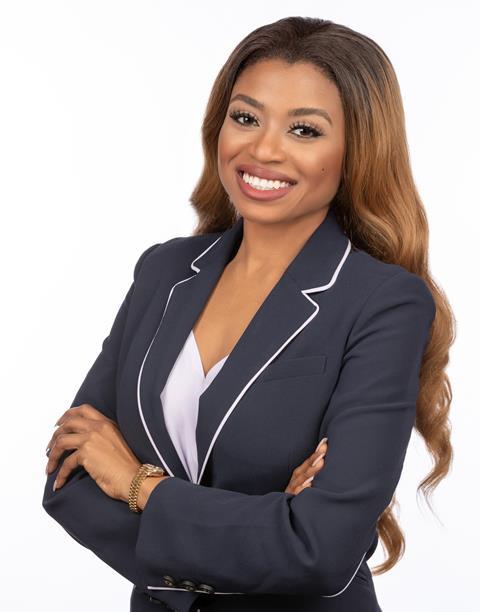 Rolle is proud to play a leading role in helping the country develop its aviation network across the vast stretches of the western Atlantic Ocean.
"I really feel a sense of commitment when it comes to our service, [and how] people rely on us to get from one island to the other."
She is among just a handful of women in airline C-suites across the region. Authenticity, she says, in addition to very hard work, is how to convince the harshest sceptic that the C-suite is exactly where those women belong.
"Sometimes when you are in a male-dominated industry, you tend to think, 'I need to be a specific way, have a specific persona that makes me come across extra-professional or extra this or extra that'," Rolle says. "You don't have to fit a stereotype to be successful in aviation, you are enough the way you are, particularly if you come with good skills and experience.
"The truth is, your work product will speak for itself," she adds.