We may have been through the worst crisis in aviation history, but this year's table of best performers in operating margin has a familiar ring to it. The companies that are the best at squeezing profits from their revenues pretty much stay consistent year after year.
TransDigm may have become even bigger in 2020, breaking into the Top 20 by sales for the first time, but its operating margins are only slightly down on the previous year, at 34.3% compared with 36.9% in the previous ranking, despite exposure to the commercial aviation sector.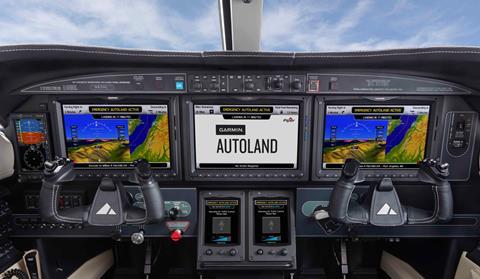 The company has grown largely by acquisition – Esterline, a specialist in cockpit avionics and simulator displays, became its biggest prize in 2019, and it added a Cobham business in January this year. Its success seems to stem from the fact that it is able to squeeze savings from its operations, despite running a diversified portfolio of largely autonomous subsidiaries.
DIVERSIFIED ACQUISITIONS
However, these diversified acquisitions have something in common, and TransDigm's 2020 financial results statement gives a clue to how they are chosen. The company claims that 80% of its sales come from products for which it is sole-source provider, and just under half from the aftermarket. Historically, it says, aftermarket revenues have produced higher gross margins and been more stable than sales to OEMs.
It is worth noting, however, that TransDigm's results might be slightly flattered by the fact that the company's financial year ended on 30 September 2020 – most companies in the Top 100 report for the calendar year, or the 12 months to end-March. This means TransDigm will only have had half a year of the pandemic reflected in its results.
Honeywell Aerospace, which has some involvement in the commercial airliner segment through its power systems, avionics and mechanical systems businesses, but is also heavily involved in defence and business aviation, has managed to keep its operating margins almost the same as 2019, at just over 25%. This pushes the Phoenix-based entity into second place, ahead of Garmin, which has seen its operating margin fall from 34.4% last time to a still-impressive 22%. The avionics company continues to innovate, with its Collier Trophy-winning Autoland emergency landing tool likely to win more factory-fit applications in the business and general aviation market.
Fourth-placed Woodward, a manufacturer of controls and other small aerospace components, which cancelled its planned merger with composites specialist Hexcel at the start of the Covid-19 crisis, continued to deliver strong margins in 2020.
Meanwhile, Martin-Baker, a leader in ejection seats, found that it was still able to make impressive returns from a technology it pioneered at the end of the Second World War. It is ranked fifth in our operating margin table.
Top 100 aerospace companies ranked by revenue
1

2

3

Currently reading

Operating margins table highlights industry squeeze

4

5