Not that the result was ever in doubt, but Airbus comfortably out-delivered its rival last year, handing over 611 commercial aircraft versus Boeing's 309.
An already tricky balancing act with the 737 Max, as Boeing attempts to clear a backlog of parked aircraft, was not helped by deliveries for the 787 remaining halted for much of the year because of manufacturing quality issues.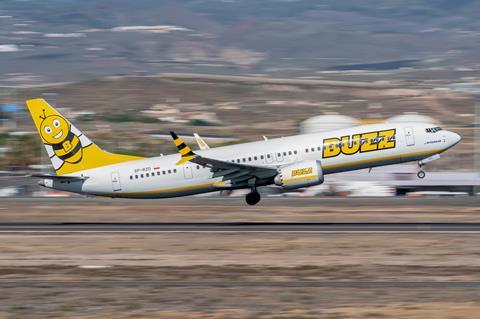 Boeing's figures show it shipped 245 737 Max aircraft – or 261 737-series jets if military and VIP versions are also included. That equates to an average of about 20 737 Max jets delivered each month last year.
In comparison, Airbus shipped 483 A320neo-family jets in 2021 – an average of 40 per month – roughly double the narrowbody output of its rival.
"For some reason, there were 737 Max delivery constraints," says Richard Aboulafia, managing director at AeroDynamic Advisory. "That was a mystery."
Boeing has conceded that progress in reducing the inventory of stored 737 Max jets has been slower than anticipated. During the jet's 20-month grounding, Boeing accumulated a stockpile of about 450 Max aircraft. It planned to deliver about half of those in 2021 and most of the balance in 2022. But as of late October, the company had delivered only about one-third of the total, around 150 aircraft.
Aboulafia describes Boeing's overall delivery performance as "pretty disastrous", with the 787 a notable culprit: shipments fell by a chunky 74% year on year, from 53 aircraft in 2020 to 14 last year. While Airbus handed over fewer A350s than it did the previous year – 55 against 59 in 2020 – a 7% fall was probably expected, given the effects of the pandemic on long-haul travel.
A closer look at the narrowbody delivery figures reveals additional nuance, says Richard Evans, senior consultant at Cirium-owned consultancy Ascend.
He notes the inexorable rise of the A321 versus the smaller A320: last year 219 examples of the larger jet were delivered (197 A321neos and 22 A321ceos) – or 46% of Airbus's narrowbody output, compared with figures of 262 (256/six) and 53% for its smaller sibling.
Evans believes that the A321 could well hit 50% of the total in 2022, bearing in mind that the airframer's single-aisle backlog is now skewed in favour of the larger model: at year-end it held undelivered orders for 3,412 A321neos against 2,341 A320neos. Only a handful of Ceo jets remain to be delivered – nine A320s and seven A321s.
And while Boeing handed over fewer 737 Max aircraft than it hoped, Cirium data suggests that the Max 8 is gaining momentum: 206 units were shipped in 2021, including 41 examples of the high-density Max 8-200. Evans thinks Max 8 deliveries will probably outstrip those of the A320neo this year, aided by the US jet's re-certification in China.
However, he does point out that Boeing has some catching up to do in China: it shipped just two aircraft – both 787s – to Chinese carriers last year, versus 142 for its rival.
Although it may have lost the delivery battle, Boeing did outsell Airbus last year: "They made a decent comeback in the orders department," says Aboulafia.
POPULAR CHOICE
In 2021, Boeing landed 866 gross orders, offset by 430 cancellations. But accounting adjustments were responsible for an additional 56 new commitments, resulting in a net total of 492 orders. Meanwhile, Airbus secured 771 gross orders, less 264 cancellations, leaving net orders for 507 aircraft.
Aboulafia views the airframers' 2021 order figures as reflecting Airbus's lead in the so-called mid-market segment – thanks to its hugely popular A321neo. The in-development XLR variant of that jet will have 4,700nm (8,704km) of range – enough to operate thin medium- or long-haul routes that cannot support widebody jets. None of Boeing's 737 Max variants match the A321XLR's performance.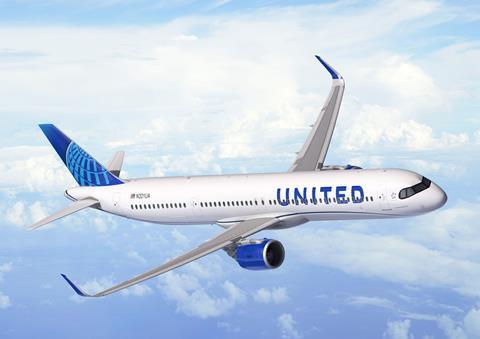 "The backlog is getting enormous," Aboulafia says. "People are standing in line, waiting for an A321neo. And Boeing is giving them no reason not to get in line."
Aboulafia has long believed Boeing must launch a new mid-market jet to counter the A321neo's success. "Is Boeing going to do something? This is the only question worth asking," Aboulafia says.
He insists much of the industry, including airlines and lessors, want Boeing to launch a new mid-market jet. "No-one wants to give Airbus complete dominance of that segment."
The bulk of the orders for both airframers last year were for narrowbodies: 749 for the 737 Max against 661 for the A320neo family, versus respective totals of 112 and 296 in 2020. That is an impressive bounce-back for the Max, in part aided by the near-term availability of delivery slots compared with the A320neo, a factor which came into play in Boeing's recent 50-unit deal with Allegiant Air.
Boeing lists total unfilled orders for 4,138 737 aircraft, all bar 38 for the Max. However, it classes 724 of those orders as being less likely to complete, leaving a firm backlog of 3,414 jets. In contrast, Airbus, which does not use the same accounting policy, has a firm backlog for 6,659 A320-family jets.
Describing 2021 as a "record year" for its freighter business, Boeing also saw continued strong momentum across its portfolio of cargo aircraft, landing 84 new orders: four 747-8Fs, 38 767-300Fs and 42 777Fs. Airbus also recorded its first deals for the A350F last year, with 11 units now in the backlog.
But Boeing is still suffering from a high rate of cancellations, with the 430-unit total last year outstripping the 264 recorded by Airbus. Boeing's figure includes 395 737s, alongside 32 787s, pushing the Dreamliner programme in 2021 to a net negative order figure of 34 aircraft.
PRICE RESET
Rob Morris, head of consultancy at Ascend, says the picture at the US airframer is complicated. "Boeing's cancellations are dominated by 737 Max where it is likely that a number of pre-pandemic customers are cancelling orders placed pre-grounding when of course the market dynamic was quite different.
"This provides the opportunity to reset the price – and avoid potentially costly escalation. In that context there are at least four customers among the 23 who cancelled in 2021 – Alaska, United, Air Lease and SMBC – who then placed 'new' orders."
Morris notes that the majority of these cancellations will be penalty-free, owing to the programme's delivery delays, and anticipates more, albeit at a lower volume, in 2022. But he warns that a similar situation could arise on the 787 "if deliveries don't restart in the first half".
Airbus's cancellations, he says, have largely been driven by market conditions rather than programme issues and are mostly from customers who have gone bankrupt – Norwegian, for instance – or changed strategy following an acquisition, such as Virgin America.
Additional reporting by Dominic Perry in London