Bell says that the Tennessee Valley Authority (TVA) has added four of its rotorcraft to its fleet, bringing the electricity agency's total to six.
The TVA, the USA's largest public power provider, which serves about 10 million customers, will add two Bell 429 and two instrument flight rules (IFR)-configured 407GXi helicopters to its fleet, Fort-Worth-based Bell says at Heli-Expo in Anaheim, California on 28 January.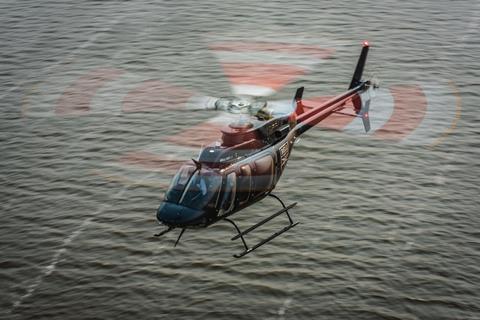 "We have been proud providers to Tennessee Valley Authority for more than 20 years now and we're honored that they continue to choose aircraft to support their mission," says Bell's North America managing director Doug Schoen. "Adding the Bell 407GXi will allow TVA to cost-effectively operate a single-engine IFR aircraft to support their region."
Bell adds that TVA's aviation unit has been operating aircraft since 1930's and currently flies two 407s, a 429 and 206L4, as well as two Cessna Citation XLS+ business jets manufactured by sister company Textron Aviation.
Bell said in August 2019 that the Federal Aviation Administration had issued an IFR Supplemental Type Certificate for the 407GXi. The model offers the lowest direct operating costs of any IFR-capable helicopter produced today, Bell says.
On Tuesday, Bell also announced the Alameda County Sheriff's Office Air Support Unit had signed a purchase agreement for a public safety configured Bell 505 Jet Ranger X. The 505 Ranger X has a top speed of 125kt (232 km/h) and a useful load of 1,500 pounds (680 kg), the rotorcraft manufacturer says.