Restructuring experts in charge of Wiking Helikopter Service say they have seen substantial interest from would-be investors in the troubled German offshore operator.
Wiking entered administration on 15 June, with Dr Christian Kaufmann from Bremen-based Pluta Rechtsanwalts appointed to run the firm.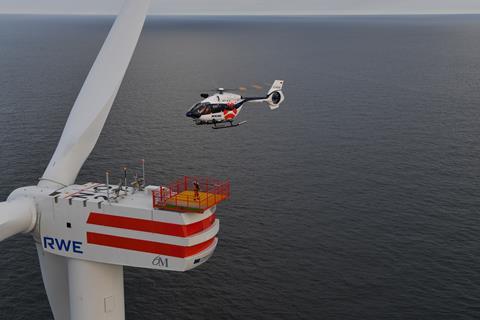 Kaufmann says there has been "very significant investor interest in Wiking" and initial talks have already taken place with potential backers.
"This leaves me very optimistic about the company's future prospects. We expect to receive the first non-binding offers in the coming weeks, which we will then comprehensively analyse," he says.
Meanwhile, Pluta continues to examine "all of the other restructuring options" for the operator.
Since its appointment, Pluta has worked to stabilise the business, which is now "running as normal", allowing "all flights [to] go ahead as planned".
Pluta says the administration was caused by the effects of the pandemic, cost hikes and an unfavourable financing structure.
UK operation Wiking Helicopter Service Ltd, in which Wiking holds a 0.5% stake, is not affected by the German insolvency.
Founded in 1975, Wiking operates a fleet of 10 light- and intermediate-twin helicopters in the North Sea region specialising in the offshore transport of maintenance personnel to windfarms and pilots to ships.