Airbus has teamed up with Draken Europe to bid for the UK's forthcoming second-generation search and rescue contest, also known as UKSAR2G.
But details of the aircraft to be proposed for the requirement are scant, with the partners simply saying that they will "deploy advanced helicopter, fixed-wing and unmanned aircraft".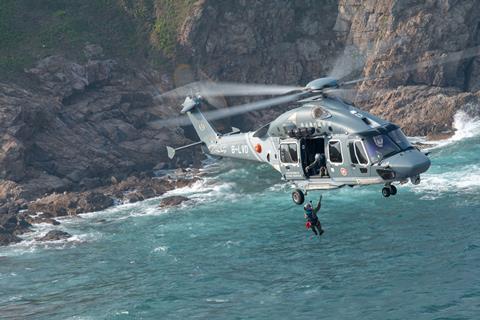 A final decision on the platforms to be offered will be based on requirements contained in a request for proposals due later this year.
Paul Armstrong, chief executive of Draken Europe, says the partnership sees "two companies with mutually beneficial capabilities joining together to deliver a solution" for the UK.
He confirms that Draken Europe will operate the helicopters, fixed-wing aircraft and unmanned systems. Rotorcraft will be exclusively sourced from Airbus Helicopters, he says, while the provenance of other assets "is still to be arranged".
"Where it makes sense we will look at branching out as needed," he adds.
Draken Europe, which was formerly Cobham Aviation Services until its post-acquisition rebranding in January, already operates search and rescue and mission-critical helicopter services, and performs fixed-wing surveillance activities.
The UK Maritime & Coastguard Agency (MCA) recently began the tender process for UKSAR2G, issuing a pre-qualification questionnaire for bidders.
Contracts are due to be awarded in late 2022 and the revised service is to go live in 2024-2026.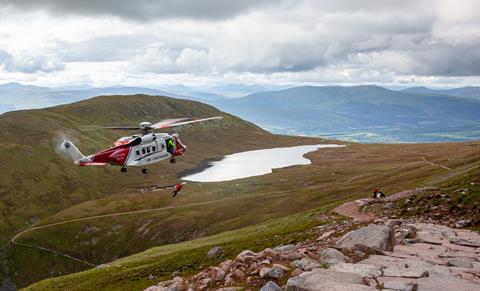 UK SAR coverage is currently provided by Bristow Helicopters with a fleet of Leonardo Helicopters AW189s and Sikorsky S-92s spread over 10 coastal bases. But the MCA is also tendering the aerial surveillance and pollution-monitoring work flown by 2Excel Aviation with a pair of Beechcraft King Airs from Doncaster-Sheffield airport.
Procurement documents published by the MCA show UKSAR2G has been split into four lots: short- and long range rescue services, surveillance, and a combined three-lot contract.
Airbus says that the combined Draken Europe bid will see it address the combined Lot 4 requirement, which Armstrong says is a more "holistic solution".
Lot 2 requires "high-endurance, long-range aircraft", which will be used "to respond to mass casualty and civil contingency events or events involving international coordination", tender documents show.
Airbus Helicopters has only one long-range rotorcraft in its line-up: the H225 heavy-twin. However the Super Puma's reputation in the UK has never fully recovered from the effects of a fatal crash caused by a gearbox failure in 2016.
While the company declines to say whether or not it will propose the type, it adds: "The issues, such as they were, have been extensively addressed and explained to the whole community."