Airbus Helicopters has scored a twin win for its H145 from the parapublic sector with operators in Germany and France between them ordering 10 examples of the 3.8t rotorcraft.
Bavaria's interior ministry will take eight H145s for its police force, replacing the state's current H135 fleet. The deal for the Bavarian-built light-twins came after a public tender launched earlier this year.
Deliveries of the five-bladed H145s will begin in 2023.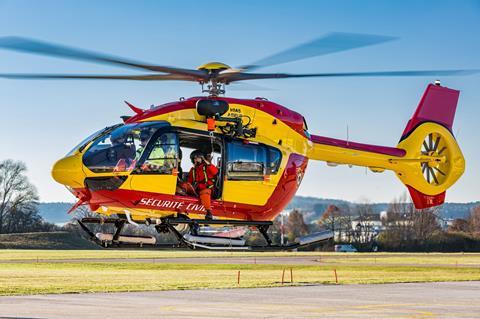 Meanwhile, the French DGA military procurement agency has ordered two additional H145s – again in the five-blade configuration – for the Securite Civile agency, part of the interior ministry. They will be used for rescue and aero-medical transport services.
The new contract follows on from a 2020 deal for two examples, part of the French government's stimulus plan for the aerospace sector, which were handed over earlier this month.
Securite Civile currently operates a fleet of 33 older-variant H145s.