Airbus Helicopters has secured a launch customer for the H160 in the oil and gas market as part of a three-way partnership with US operator PHI and global energy giant Shell.
In total, the airframer will supply four of the new medium-twins on lease. A single example will be handed over in 2021 as part of a year-long route-proving effort, with delivery of the remaining helicopters starting in 2022.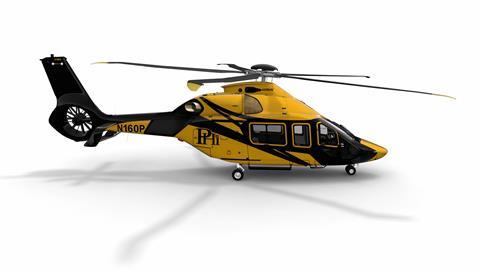 To be operated on crew-change flights for Shell in the Gulf of Mexico, the Safran Helicopter Engines Arrano-powered H160s will be based at PHI's site in Houma, Louisiana.
PHI aviation managing director, Keith Mullett says: "We are proud to be playing a key role in the entry into service of the highly advanced H160 in the offshore sector.
"We look forward to bringing a step change in operating standards through the confidence building route-proving exercise agreed with our partners Airbus and Shell."
US Federal Aviation Administration for the H160 is expected in the first quarter; European approval was achieved in July 2020.