Boeing has outlined key selling points for its AH-64E Apache offering in Australia's Project Land 4503 requirement for 29 armed reconnaissance helicopters.
During a virtual media tour, TJ Jamison, Boeing's director of vertical lift for international sales, discussed the capabilities of the AH-64E. The company also provided a cockpit demonstration about how the Apache identifies and engages targets, as well as a virtual tour of its Mesa, Arizona production facility.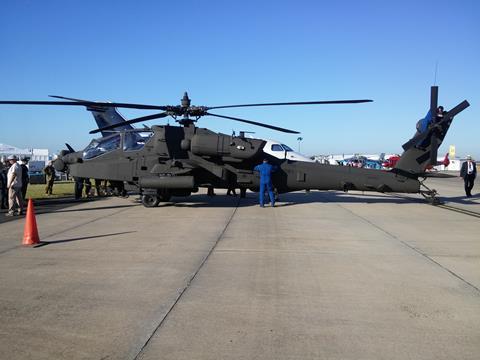 The Land 4503 acquisition will see the Australian army replace its 22 Airbus Helicopters Tigers with a new rotorcraft. The deal has also attracted strong interest from Bell with the AH-1Z Zulu and incumbent Airbus Helicopters, which has said it can take the Tiger platform "beyond 2040", and save Australian taxpayers a claimed A$3 billion ($2.2 billion).
At the outset of the Boeing briefing, Jamison was quick to address the issue of 'marinisation', or how well the Apache can operate from ships amid salty littoral conditions. Canberra has stressed that the helicopter it chooses must be capable of operating from ships, such as the amphibious assault vessels HMAS Adelaide and Canberra.
Jamison notes that the UK has had extensive experience operating its Apaches from vessels at sea, and that this has generated learnings about such things as freshwater cleaning procedures. The Apache's rotors can also be manually folded for shipboard storage.
Bell, one of Boeing's rivals in the Australian competition, has consistently trumpeted the maritime capabilities of the AH-1Z. The US Marine Corps routinely deploys the type aboard its amphibious assault ships.
The Australian army has also embarked Tigers aboard naval vessels. This included a 2019 deployment that saw four of the type deployed aboard Canberra as part of a special voyage through Southeast Asia.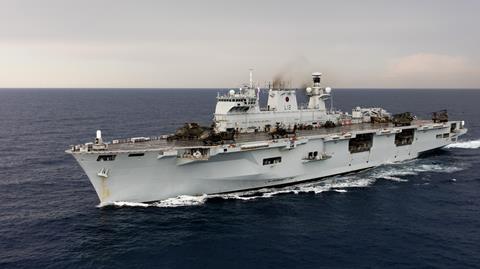 He also stresses that the AH-64E's Block 6 hardware and software update includes an advanced maritime capability for the helicopter's Lockheed Martin/Northrop Grumman APG-78 Longbow fire control radar, allowing it to detect and classify contacts at sea.
The APG-78, originally designed to detect tanks and other vehicles, should ideally equip one out of three Apaches, he says, as an Apache with the radar set can share contact data with other Apaches and platforms.
Other benefits of the Apache, according to Jamison, are interoperability with a broad number of allies who operate the type, cost certainty under the US government's Foreign Military Sales process, and a long upgrade roadmap stemming from the US Army's plans to operate the type until at least 2060.
Canberra is expected to release a request for tender related to its Land 4503 requirement in 2021.