Canberra has selected the Boeing AH-64E Apache Guardian to fulfil its Armed Reconnaissance Helicopter (ARH) requirement from 2025.
The decision will see the Apache replace the Airbus Helicopters Tiger, which is currently in service with the Australian Army.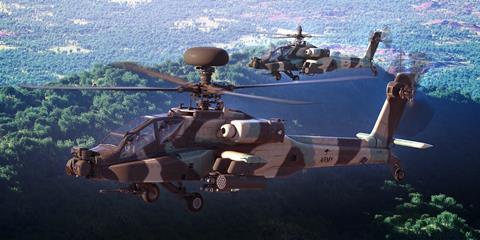 "This new ARH capability will strengthen Australia's armed reconnaissance force to better shape our strategic environment and deter actions against our national interest," says defence minister Linda Reynolds.
"Defence considered a number of helicopters against key criteria of proven ability, maturity and an off-the-shelf operating system."
The Tiger replacement project, designated Project Land 4503, calls for 29 ARHs to replace Canberra's 22 Tigers.
Although the Tiger is now performing well in Australian Army service, the programme suffered years of issues before stabilising.
The Department of Defence notes that lessons learned from the Tiger and other acquisitions have "informed a strategy to seek a proven, mature ARH replacement capability".
In addition to Boeing, the requirement attracted interest from Bell with the AH-1Z Viper. Airbus Helicopters also pitched an upgrade to the existing Tiger fleet, as well as the acquisition of seven additional examples, possibly from one of the type's European operators.
"The Apache Guardian is the most lethal, most survivable and lowest risk option, meeting all of Defence's capability, through-life support, security, and certification requirements," says Reynolds.
"By pursuing a proven and low-risk system offered by the Apache, Defence will avoid the ongoing cost and schedule risk typically associated with developmental platforms."
Cirium fleets data shows Canberra's decision will make Australia the Asia-Pacific region's seventh AH-64 user. The type's other users in the region are India, Indonesia, Japan, Singapore, South Korea, and Taiwan.
"Boeing appreciates the Commonwealth of Australia's confidence in selecting the AH-64E Apache's proven, reliable and value-for-money capability," says the US company.
"The AH-64E Apache provides Australia with a low-risk, fully-integrated, battle-proven capability which is interoperable with Australia's key allies. It is supported by an active production line and a US Army modernisation plan through the late 2040s, thereby ensuring the platform remains the leading attack reconnaissance capability through 2050 and beyond."