Australian helicopter operator Nautilus Aviation has ordered five Bell 407GXis, with deliveries set for late 2022.
The aircraft were ordered from Jet Aviation Australia, Bell's representative in Australia, New Zealand, Papua New Guinea and New Caledonia, says Jet Aviation.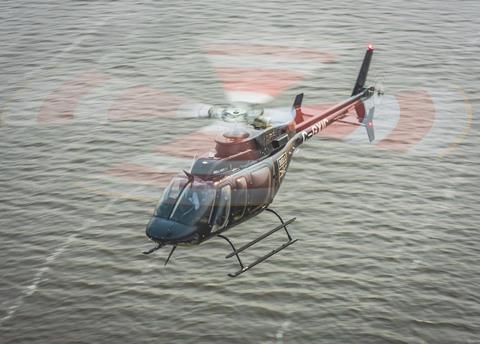 "As Northern Australia's largest helicopter operator, Nautilus' selection of the Bell 407GXi demonstrates the confidence they have in the ability of the Bell 407GXi to fulfil their multiple mission requirements," says Jacinto Monge, Bell's managing director in the Asia-Pacific.
"We are honoured that Nautilus has chosen the Bell 407GXi and we look forward to providing the support they need for entry into service."
Deliveries of the helicopters are to commence in late 2022.
Cirium fleets data shows that Nautilus Aviation has an in service fleet of 23 helicopters. These include several helicopters from Bell, as well as seven Robinson R44s.