Austria has received its first of an eventual 36 Leonardo Helicopters AW169s, having doubled its order for the medium-twin at a delivery ceremony for the Italian-built type.
Vienna in 2021 ordered an initial tranche of 18 helicopters, plus a support and services package, in a government-to-government deal that also included 18 options.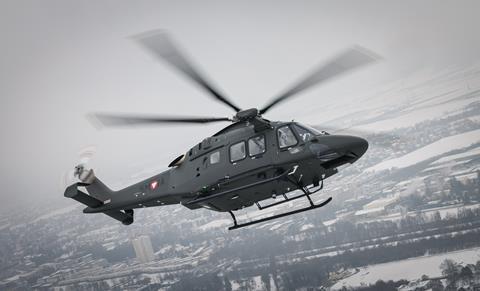 But during a handover event in Langenlebarn on 21 December, defence minister Klaudia Tanner announced she had firmed those options, taking the total acquisition value to €873 million ($926 million).
All 36 helicopters – 12 AW169B trainers and 24 armed tactical AW169MAs – will be delivered by 2028. The new helicopters, which Austria refers to as the "Lion", will succeed the air force's 21 Aeropsatiale Alouette IIIs, which will be phased out in 2023.
The AW169s will be split between bases in Langenlebarn (24) and Aigen/Ennstal (12).
Italy is the only other current operator of the AW169, having ordered basic trainers for its army. Additional examples of the utility variant will follow, with the nation's Carabinieri also taking the 5t-class type.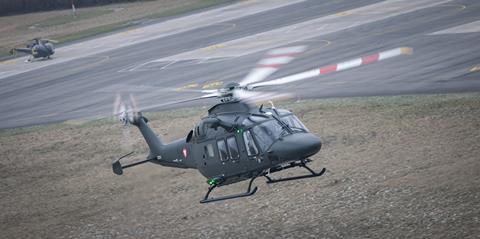 Dominic Perry is deputy editor of Flight International but also contributes extensively to flightglobal.com. Although specialising in the coverage of the helicopter industry, he has written on most topics in aerospace – be they commercial, defence or business aviation. In addition, there has been an increasing focus on the decarbonisation of the industry and zero-emission flight initiatives.
View full Profile