Babcock has completed the sale of aerial emergency services operations in six European countries to fund manager Ancala Partners for €136.2 million ($144 million).
Part of a portfolio reshaping, the move sees UK-headquartered Babcock dispose of its Nordic businesses in Finland, Norway and Sweden, and southern European units in Italy, Portugal and Spain. They have since been rebranded by the new owner as Avincis – readopting the name the business used prior to its acquisition by Babcock.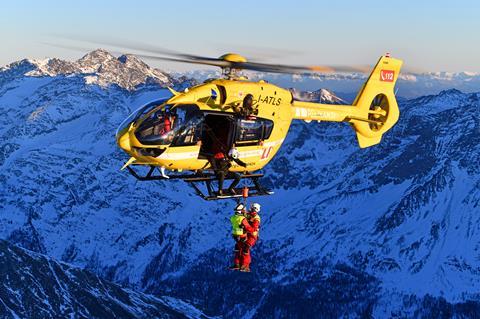 The operations provide emergency medical services, firefighting, and search and rescue cover, operating a fleet of 232 fixed- and rotary-wing aircraft.
Comprising mostly rotorcraft, the fleet being disposed of is a mix of legacy types such as the Airbus Helicopters AS365 Dauphin and Bell 212, alongside newer models like the Leonardo Helicopters AW169 medium-twin, Cirium fleets data records.
In addition, the Scandinavian air ambulance unit flies a substantial fleet of 15 Beechcraft King Airs alongside a pair of Cessna Citation Latitude jets.
Babcock MCS Espana alone accounts for 87 in-service aircraft with another 25 in storage, according to Cirium, and even includes Russian-built Kamov Ka-32s among its stored inventory.
In its 2022 financial year, the operations generated revenue of £405 million ($489 million) and contributed profit of £13 million.
Babcock is retaining its emergency services businesses in Australia, Canada, France and the UK where it also has defence interests.
The latest sale marks the end of a portfolio realignment project that has also seen the divestment of Babcock's offshore helicopter services unit.
In total, the programme – including the sale of non-aviation businesses – has generated gross proceeds of £570 million and transferred leases of around £340 million, Babcock says. The defence market now accounts for around two-thirds of the group's revenue.

Dominic Perry is deputy editor of Flight International but also contributes extensively to flightglobal.com. Although specialising in the coverage of the helicopter industry, he has written on most topics in aerospace – be they commercial, defence or business aviation. In addition, there has been an increasing focus on the decarbonisation of the industry and zero-emission flight initiatives.
View full Profile