Bell has begun using a 30% blend of sustainable aviation fuel (SAF) in its 20-strong training and customer demonstration fleet, as it bids to lower the environmental impact of general aviation.
Although Bell supports approvals for use of up to 50% SAF in its helicopters, the US manufacturer says the lower ratio for its fleet is driven by the availability of the fuel.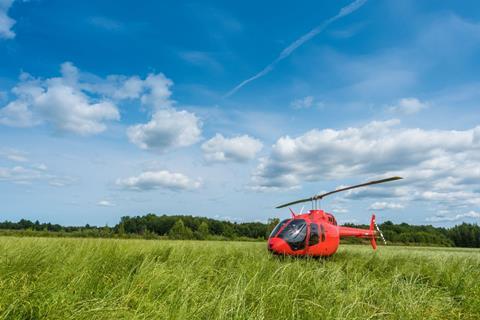 Bell is supplier Avfuel's first rotorcraft customer for SAF.
The majority of Bell's training academy fleet is located at its base in Fort Worth, Texas. While the manufacturer intends to use SAF where possible, it points out that may not be possible for some demonstration flights from customer premises or where it is using their aircraft.