Bell has secured three orders in the Asia-Pacific, including the first Bell 407GXi sale in Taiwan.
Ginger Aviation has become the first Taiwanese customer of the 407GXi, and will use the rotoraft for powerline washing and inspections, says Bell.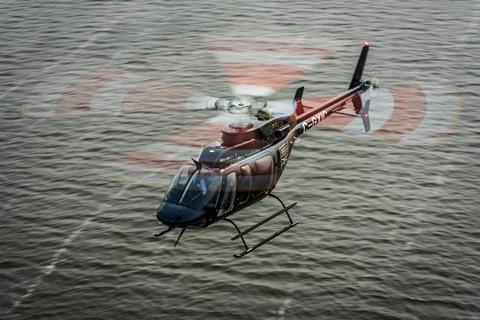 "We are honored that Ginger Aviation has selected the Bell 407GXi as the first helicopter in their fleet," said Bell's Asia-Pacific managing director Jacinto Monge.
"Given the Bell 407's strong track record in the utility segment globally, we are confident Ginger Aviation's Bell 407GXi is the right aircraft for powerline wash and management. We look forward to working with Ginger Aviation to support the aircraft's entry into the fleet when it is delivered later this year."
Bell has also sold a pair of Bell 429s to two unnamed corporate customers in Southeast Asia. The deal means that the fleet of 429s serving the corporate mission in Southeast Asia will grow to nearly 15 helicopters
At the recent Avalon Airshow in Melbourne, Monge told FlightGlobal that Bell had a very strong year in 2022, although there are concerns about the impact of a potential recession in 2023.