Tokyo has announced that the new Bell Subaru UH-2 utility helicopter has completed its development phase.
The type is now set to replace the UH-1 in Japan Ground Self-Defense Force (JGSDF) service, says Tokyo's Acquisition, Technology & Logistics Agency (ATLA).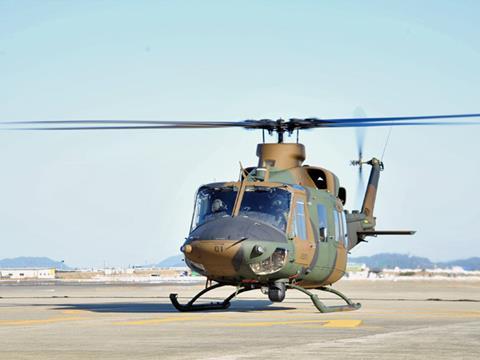 In 2015, the Bell 412-based UH-2 design won a competition for about 150 examples, beating a clean sheet design proposed by Airbus Helicopters.
In 2020, the JGSDF had this to say about the UH-2: "Compared to the UH-1, the UH-X's dual engines, electronic integrated instruments, and longer range improve safety at extremely low altitudes and over the sea, as well as the cruising and navigation performance required for round-trip flights between islands."
Subaru is also promoting a commercial version of the type, the Subaru Bell 412EPX, which received Japanese certification in July 2018.
In May, the company made the first delivery of the type, with the first example going to Japan's National Police Agency.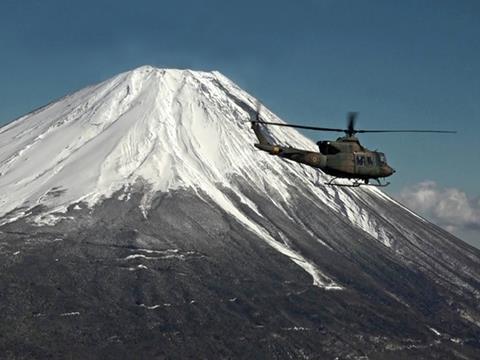 ATLA's UH-2 announcement follows the start of flight testing in May for an upgraded version of the Sikorsky SH-60K, produced locally by Mitsubishi Heavy Industries.
Cirium fleets data shows that the JGSDF operates 130 UH-1s with an average age of 21 years. As with the UH-2, JGSDF UH-1s were produced locally by Subaru, formerly Fuji Heavy Industries.
The Japan Maritime Self-Defense Force operates 119 examples of the H-60 series, comprising 42 SH-60Js, 62 SH-60Ks, and 15 UH-60Js.