Boeing has been contracted by the US Army to produce 12 new CH-47F Chinook heavy-lift helicopters destined for the Egyptian air force.
Worth a total of $426 million, Cairo will replace its current fleet of 19 D-model Chinooks with the new-build examples. Deliveries are expected to begin in 2026.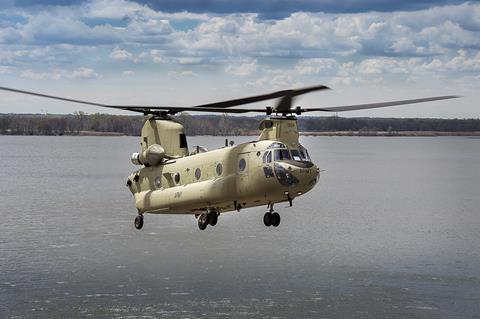 US officials approved a Foreign Military Sales request for 23 CH-47Fs for Egypt, plus spares, training and support, totalling $2.6 billion, in May 2022.
"The F-model aircraft will enhance Egypt's Chinook capabilities and help effectively accomplish its heavy-lift objectives," says Ken Eland, vice-president and H-47 programme manager at Boeing.