The Bell 429 has secured its first order in Cambodia, with the country's Chip Mong Group placing an order for one example.
The company, which is involved in real estate, hospitality, and beverages will use the aircraft for corporate transport and charters, says Bell.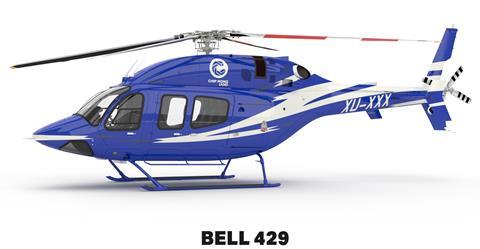 Bell did not provide a value for the sale, or state when the helicopter will be delivered.
"Our acquisition of the state-of-the-art Bell 429 demonstrates Chip Mong's confidence in the Bell aircraft to serve our growing businesses," says Neak Oknha Leang Meng, group president of Chip Mong.
"This Bell 429 combined with the other two Bell 505s in our fleet will allow us to serve our customers in the hospitality and real estate industry. It will also substantially contribute to Cambodia's economic growth in line with the development efforts and guidance of the Cambodian government."
Bell says there are over 400 Bell 429s in service globally.