Fresh details have emerged of the ownership structure of Bond Helicopters following its October tie-up with Gama Aviation.
Documents filed at the UK's Companies House registry show there are now 100 shares in the company – worth a nominal value of £0.01 each – rather than the solitary £1 share issued at its inception on 31 March.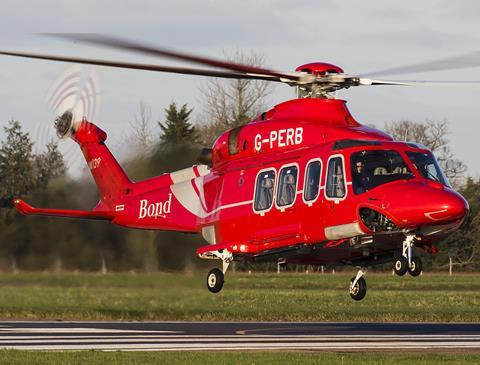 Ownership of the helicopter operator appears to be split equally between Peter Bond and Gama, the documents reveal.
Both parties hold more than 25% but not more than 50% of the shares in the business, although the exact breakdown has yet to be revealed. Gama has previously said the ownership would be split 50/50.
In addition, both have the right to appoint or remove a majority of directors at the firm. At present, Peter Bond remains the sole director.
Aviation services company Gama announced in October the tie-up with Bond – the latest venture from offshore veteran Peter Bond – and said it would invest around £3.5 million during the second half of 2023 to stand up the new operation.
Bond Helicopters will from next year operate five leased Leonardo Helicopters AW139s from Norwich airport on behalf of oil and gas firm Perrenco.
Currently, Bond Helicopters does not have a UK air operator certificate or operating licence, although Gama Aviation holds both.