Cyprus has signed for six Airbus Helicopters H145Ms, plus six options, which will be operated by the country's National Guard.
All will be the five-bladed D3 variant of the light-twin and will seemingly be in a light-attack configuration equipped with the HForce modular weapons system.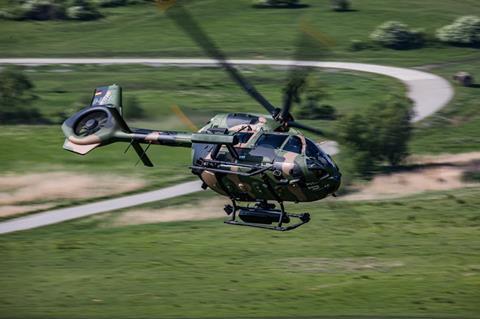 "The implementation of this agreement will provide the National Guard with a cost-effective and high-performance helicopter solution that satisfies the operational requirements set by the General Staff and addresses many of the future challenges of light-attack helicopter fleets," says Andreas Louka, Cypriot defence secretary.
No delivery timeline or contract value were immediately detailed.
Cyprus is the fifth European customer for the H145M, behind Germany (15), Hungary (20), Luxembourg (2) and Serbia (9). The nation last year withdrew 11 Mil Mi-35 assualt helicopters from operational use.