Airbus Helicopters appears to be a major beneficiary of French government support measures for its aerospace industry, with funding to develop a low-emission hybrid-engined successor to its best-selling H125 Ecurueil light-single, plus orders for 20 rotorcraft from its current range.
Part of a wider €15 billion ($17 billion) package to bolster the industry in the face of the "brutal" downturn afflicting aerospace on the back of the coronavirus pandemic, the €1.5 billion research and development boost covers commercial aviation, business jets, propulsion and helicopters and is designed to make France a world leader in green aviation.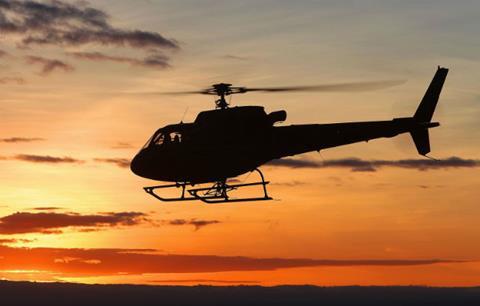 For Airbus Helicopters, this means government support for a successor to the "best-selling" H125. This should be highly efficient – offering fuel consumption 40% lower than at present – and capable of using a hybrid powertrain initially. Hydrogen fuel is envisioned for a later version, a demonstrator of which should arrive in 2029, according to the economy ministry's plan.
"With this support plan, France can therefore both preserve R&D jobs and the skills of its aeronautical sector and approach the energy transition as a technical and industrial leader," says the ministry.
This year, the Paris will more than double R&D investment, to €300 million, which includes funding for a programme called "Helybrid" – a hybrid-electric engine for light helicopter applications.
Initially known as the AS350, the H125 has been in operation since 1975. Data from the General Aviation Manufacturers Association records that last year Airbus Helicopters delivered a combined 159 light-singles, including the civil and military versions of the H125, plus the heavier H130.
Further support for the manufacturer will see France order eight H225M Caracal heavy-twins to replace its air force's SA330 Pumas – which have an average age of 43 years; a pair of German-made H145s for its Securite Civile disaster relief and search and rescue organisation; and 10 H160s worth €200 million as partial replacement for the Gendarmarie Nationale's 26 H125s. However, it notes that this would see the overall fleet reduced in size.
In addition, Paris will also order three more A330-based Phenix multi-role tanker transports for its air force, and an ALSR twin-turboprop surveillance aircraft.