France is to acquire four Airbus Helicopters H160s for offshore search and rescue missions under a three-way partnership designed as a stop-gap measure to allow the speedy retirement of its navy's Aerospatiale Alouette IIIs.
To enter service in 2022, the 6t rotorcraft will be provided by Airbus Helicopters, Babcock and propulsion specialist Safran Helicopter Engines.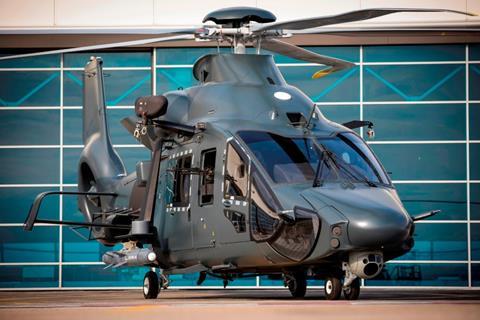 They will be flown by the navy for 10 years to allow the service to continue critical missions before the arrival of the H160M – a dedicated military variant being acquired by France under its tri-service Helicoptere Interarmees Leger programme.
In total Paris intends to acquire 169 examples of the medium-twin, which will be known as the Guepard – or cheetah – in French military service.
Feedback from the operation of the H160 by the navy will be used to refine the design of the eventual M-variant for France, deliveries of which are scheduled to begin in 2026.
Service entry for the civil H160, which is powered by twin Arrano engines, is due in the second half of 2020.
Babcock had been expected to be the launch customer for the type, but now seems to have backed away from the position to be replaced by an undisclosed US operator.