Delays to the procurement of NH Industries (NHI) NH90 anti-submarine warfare helicopters are threating a "seamless transition" to the type, the head of the German navy has warned.
Berlin in August 2019 signalled its intention to acquire 31 NH90 NFHs under the Sea Tiger programme to replace an aged fleet of 24 Westland Sea Lynx helicopters; deliveries are due to begin 2024 to match the retirement date of the UK-built rotorcraft.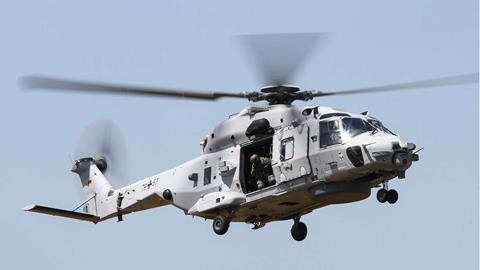 Naval officials have since last year repeatedly stressed the need for a rapid contract signature to meet the ambitious programme timelines.
But speaking at a 25 June event to mark the Deutsche Marine's acceptance of its first Sea Lion helicopter – a separate NH90 variant to replace its Sea Kings – Vice Admiral Andreas Krause warned that the Sea Tiger was already lagging.
"Meanwhile, the Sea Tiger casts its shadow as the successor to the Sea Lynx. Unfortunately, we are already behind schedule again here. For the seamless transition we need the Sea Tiger here in 2024."
The navy says "there is a delay to the procurement process"; negotiations between NHI and NATO helicopter management body NAHEMA are "ongoing", with the aim of having "a contract ready" at the latest "by the end of the year"; the date of the first delivery "is part of the negotiations", it adds.
Krause, while welcoming the first of an eventual 18 Sea Lions, notes that a great deal of time has passed since the helicopters were selected in 2013 and there can be no further delays if the Sea Kings are to be retired as planned.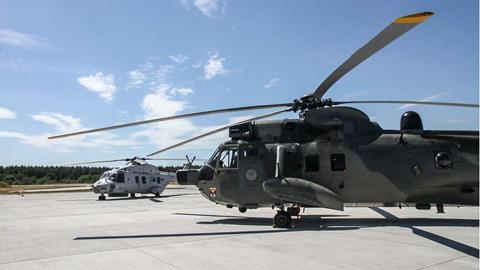 Germany's BAAINBw defence procurement agency received the first Sea Lion last October, but insufficient technical documentation and a lack of ground servicing equipment delayed its transfer to the Deutsche Marine.
Those problems are now resolved, says the navy, with four helicopters in service and another four due by year-end; deliveries will be complete by mid-2022.
Initial operational capability is anticipated in early 2023, with search and rescue activities due to begin by the middle of that year; deployment aboard the navy's Berlin-class support vessels is due in 2024.
NHI comprises Airbus Helicopters, Leonardo Helicopters and Fokker; the Sea Lions – and later the Sea Tigers – are assembled by Airbus Helicopters Deutschland in Donauworth in southern Germany.