A joint venture between Hindustan Aeronautics (HAL) and Safran has broken ground on a helicopter engine MRO shop near the city of Goa.
When the facility opens by the end of the 2023, it will be able to repair the Safran TM 333 and HAL Shakti turboshafts, which power indigenous types such as the Dhruv and Light Combat Helicopter.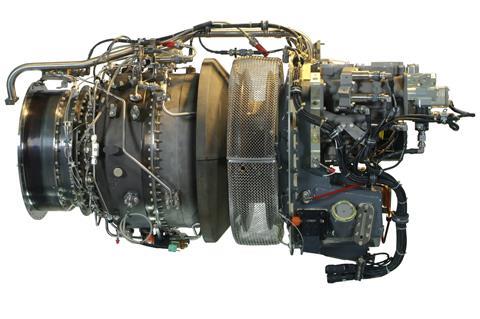 Operated by joint venture company Helicopter Engines MRO, the facility will be able to repair 50 engines annually, with this number rising to 150 engines. Initially 60 engineers will be employed at the MRO facility.
"I am very proud to celebrate the launch of this world class MRO Centre for the TM 333 and Shakti gas turbines aboard India Armed Forces helicopters," says Safran Helicopter Engines chief executive Franck Saudo.
"With a fleet of over 1,000 engines, including 250 TM 333 and over 500 Shakti, India's Armed Forces are one of the largest operators of Safran-designed helicopter engines and our company powers 100% of HAL-produced helicopters. We support all HAL helicopter programmes and will offer the level of commitment to their future projects."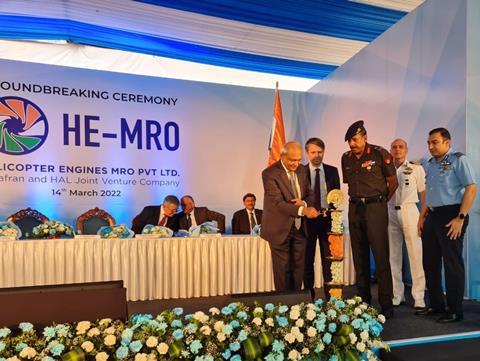 The Mk 1 and Mk 2 versions of the 5.5t Dhruv are powered by a pair of TM 333-B2s. The helicopter's Mk III and IV versions are powered by the Shakti, the Indian variant of Safran's Ardiden 1H1.
A single Ardiden 1U powers the 3t Light Utility Helicopter. Indian authorities certificated the engine for civilian use in July 2021.