Offshore oil and gas helicopter specialist CHC Group intends to slash its debt by $500 million through a recapitalisation process involving existing debt and equity holders.
CHC says the transaction will "significantly reduce its funded debt obligations" by up to $500 million, and includes the provision of $100 million in "new money and liquidity enhancing commitments" from "a substantial portion" of its existing debt and equity holders.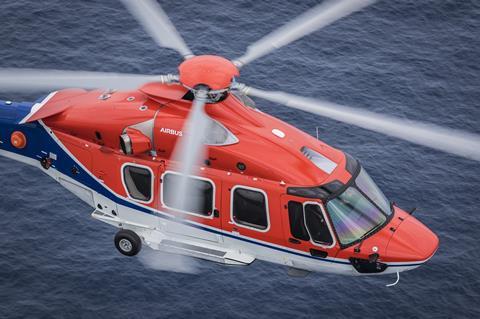 These consist of $60 million in an initial funding, another $30 million of available commitments, and $10 million from adjustments to its aircraft financing facilities.
CHC says the agreement is the result of month's of "extensive negotiations" with key financial stakeholders and will provide "liquidity and [a] sustainable long-term capital structure".
"Today marks a significant, positive step forward for CHC, providing a clear path to a significantly reduced debt burden for the company which will benefit our customers, suppliers, and employees," says David Balevic, CHC chief executive.
"Our enhanced balance sheet will provide us greater operating flexibility to meet the rapidly changing rotary-wing aviation market."
CHC has already gone through a substantial restructuring via US Chapter 11 bankruptcy protection in 2016-2017. Despite this, persistent rumours remained about the company's financial position.