Leonardo Helicopters has handed over the first of 17 HH-139B intermediate-twins to the Italian air force.
A variant of the AW139, the helicopter will be operated by the service's 15th Wing for search and rescue, fire-fighting and interception of slow-moving aircraft.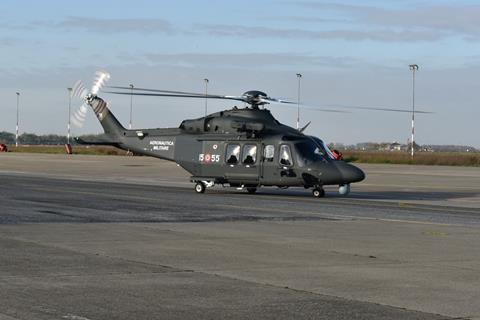 Deliveries of the HH-139Bs will be completed next year, says Leonardo. The air force already operates a fleet of 13 multirole HH-139As and four VH-139As, the latter for governmental transport missions.
Incorporating the latest Phase 8 avionics software, the 7t-class HH-139B features a new electro-optical sensor and radar, plus a rescue hoist.