Russian Helicopters has obtained certification from the country's civil regulator for its Kamov Ka-62 medium-twin, ending a delay-hit development effort that has lasted almost a decade.
Received on 30 November, the approval from Rosaviatsia will allow the manufacturer to begin deliveries of the 6.8t rotorcraft to domestic customers.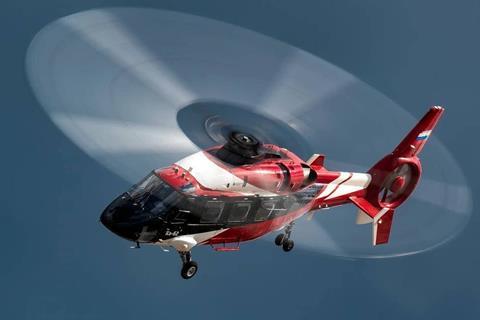 First unveiled in 2012, flight tests of the Safran Helicopter Engines Ardiden 3G-powered twin did not begin until 2017. However, the three-strong test fleet has since amassed around 700h across 434 flights, Russian Helicopters says.
The fuselage for the first serial helicopter has already been built by AAK Progress at its facility Arsenyev in Russia's Far East. Russian Helicopters intends to launch full-scale production next year.
Earlier this year, Russian Helicopters said it planned to build a total of 24 examples over the next three years: provisionally six units in 2022, eight in 2023 and 10 in 2024.
In addition, the airframer will in the period to 2024 certificate new capabilities for the helicopter, including a cargo hook, a winch, a medical module and an anti-icing system.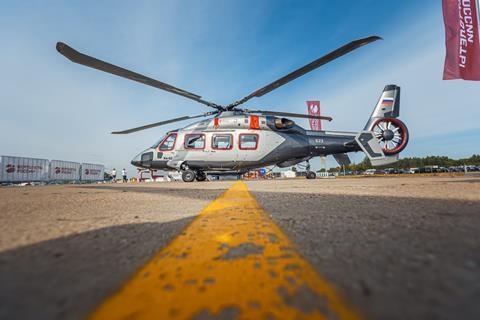 Russian Helicopters will also offer a domestically-built engine on the type, with the Klimov VK-1600 currently in development.
Featuring a five-blade main rotor and shrouded tail rotor, the Ka-62 has a range of 380nm (700km) and a top speed of 167kt (310 km/h). It has capacity for up to 15 passengers or 2t of internal cargo, or can carry 2.5t externally.
Meanwhile, Russian Helicopters has a new chief, following the appointment of Nikolay Koselov as director general to replace Andrey Boginsky who has been selected to head up aircraft manufacturer Irkut. Koselov was previously in charge of avionics and systems provider KRET.
Russian Helicopters, Irkut and KRET, plus engine firm Klimov, are all part of state-owned holding company Rostec.